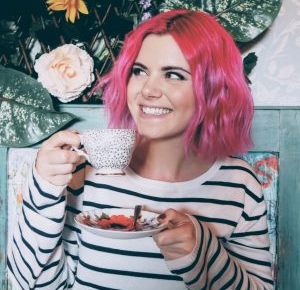 Staffordshire based Food, Music and Travel Blogger, Terri Lowe can often be spotted on adventures in Manchester, Liverpool, London or Birmingham covering everything from festivals to food and everything in-between.
Terri tells us about her experiences of enjoying a Stoke-cation...
What places you been visiting across the city during your Stoke-cation?
When the world was on pause at the start of lockdown we spent our time exploring local walks along the greenways and cycle paths. It was fantastic to explore the areas right on our doorstep and discover how quickly we could walk from town to town! We quickly created a regular route that took us about an hour and we managed to go between two brilliant country parks and back again.
Fast forward to the world opening up again and as well as still enjoying those glorious walks we have been to a few places for our Stay-cation adventures: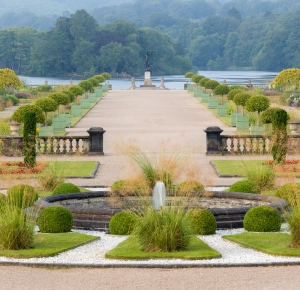 Trentham Gardens - where you can also grab some treats from the local bakery of dreams Trentham Bakehouse on the way in.
Chatterley Whitfield - a great walking route where you can see the historical site that makes up part of our mining history.
Mow Cop Castle - excellent views of Staffordshire, Cheshire and on a clear day Wales!
Burslem - The mothertown has absolutely fantastic buildings and even better pubs! We wandered up to have one drink on a sunny afternoon and stayed for hours exploring all the local drinking establishments. It was fantastic!
What places have you been dining at during your Stoke-cation and have you took advantage of the Eat Out to Help Out scheme?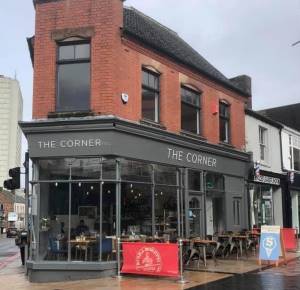 Unfortunately, now we are back at work we have struggled to get a booking for the Eat Out to Help Out Scheme. A combination of time restraints and restaurants being full when we can make it! However, we did dine at The Corner in the Cultural Quarter yesterday and the food was, as always, AMAZING. Highly recommend the buffalo chicken and the brisket... and well, everything! Anthony Turner is a man that knows his meat!!
Tomorrow we are booked in for Reubens American Italian which is in Biddulph. Excited to get my fill of pizza for £5!
How have you found visiting these places, were new safety measure in place and was social distancing enforced?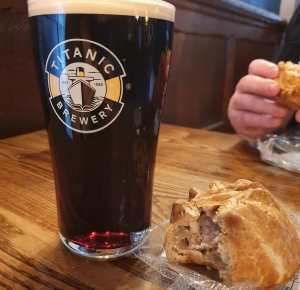 I have been extremely impressed with the places I have visited so far. Particularly the pubs in Burslem. One that stands out amongst them is The Bulls Head. Titanic Brewery appear to have made a distinct effort across all their pubs, but the booking system, table service and space between the tables made it absolutely fantastic. Even having a few plum porters and several pork pies we felt completely safe at all times and the staff were amazing.
What is your favourite Stoke-cation destination and why?
At the moment I'm really loving Burslem (as you can tell from my comments above!). I think it's mainly because it's a 'new to me' location of history, eateries and drinking establishments that all make you feel welcome. Sitting outside of Johnnys Micro Pub in the sun gave me flashbacks to enjoying a cold beer in Ghent or Lisbon which was a welcome feeling when I'm itching for a city break at the moment.
If you were showing a visitor around – where would you take them with your 'local' knowledge – a secret or less known place but somewhere well worth visiting?
The Rabbit Hole Tea Room in Stoke town itself is always my 'ace card' when it comes to hidden treasures. A family run business that creates the most amazing cakes in a fairy tale tea room. We always book in for afternoon tea on any occasion we can... Christmas, Halloween, Easter... My niece LOVES the experience.
What is your favourite thing about living in Stoke-on-Trent?
My favourite thing at the moment is how the people have come together to support one another. Throughout lockdown, through the power of social media, I've discovered so many places I didn't know existed and enjoying the community feeling that they have created. A particular example of this is the Affordable Stoke store in Blurton. They came up on my Twitter and they do such amazing work for people struggling in the area. I wanted to thank them and help people as much as I could when I was on Furlough at work so through the power of my newly acquired sewing machine and amateur skills I made some face masks that they could give out to any customers coming in that couldn't afford them. I posted about it on social media and before I knew it people were donating fabrics and money to help make more. I don't think larger cities would be able to bring people together on such a close level as we do in Stoke on Trent as we still have the advantage of being relatively small (but with big hearts).
What's your favourite Stoke delicacy?
I'm not sure if it counts as a 'delicacy' but I have a massive soft spot for the Titanic Plum Porter at the moment!! Getting it on tap in a local pub is definitely my favourite thing to consume lately.
The Glebe in Stoke also does some amazing food with their pork pies and cheeses.
Related
0 Comments