10 great places for Afternoon Tea
Put kettle on, duck! It was local Potteries author, Arnold Bennett, who famously summed-up the enormous debt which Britain owes to Stoke-on-Trent: "You cannot drink tea out of a tea-cup without the aid of the Five Towns, you cannot eat a meal in decency without the aid of the Five Towns".
Bennett's "Five Towns" are a part of Britain's literary heritage. Stoke-on-Trent in reality, of course, is made up of six towns and is the world capital of ceramics. It's also a place where visitors come not only to buy their cups, saucers and teapots from a host of factory shops - but also for a cup of tea and a sticky bun!
Not all tearooms, of course, use fine china. And even in Stoke-on-Trent some of the more modern café-bars show a penchant for more contemporary mugs and teapots.
But in a city which knows a thing of two about serving tea and cakes, here's ten of the best tearooms of Stoke-on-Trent…
---
EMMA BRIDGEWATER
---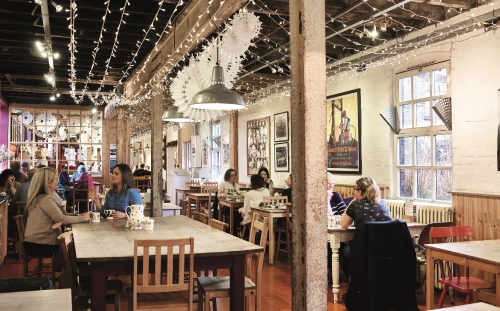 A café with a secret walled garden. Serving fresh, simple and tasty food, often inspired by Emma Bridgewater's own recipes, this cosy cafe is a place to meet family or friends and relax over a delicious, home cooked lunch or enjoy tea and cakes - either indoors, or in its "secret" walled garden.
http://emmabridgewaterfactory.co.uk/pages/cafe-garden/
---
WEDGWOOD TEA ROOM
---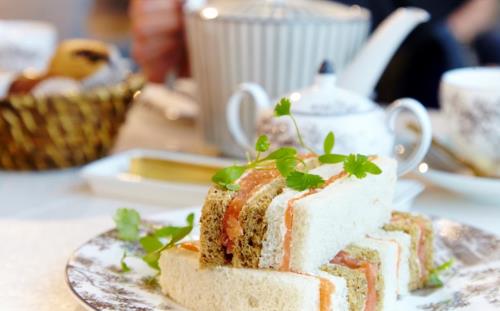 Visitors will find a contemporary and indulgent interpretation of afternoon tea in one of the world's finest tearooms, where attention to detail is everything. Including a delicious selection of sweet and savoury dishes, afternoon tea also features the choice of Wedgwood's finest teas including the new range of Wonderlust Teas - and all served in the finest Wedgwood china of course.
https://www.worldofwedgwood.com/content/wedgwood-tea-room
---
WHITMORE TEA ROOMS
---
A few miles from the city centre, and just five minutes from Junction 15 of the M6, Whitmore Tea Rooms is located in a beautifully restored 18th century cottage in an area reminiscent of a bygone era. Overlooking the historic parish church and grounds of Whitmore Hall the tea room is a quiet haven to relax and take a trip back in time to celebrate tea in its time honoured traditional style. The Tea Rooms' team of cooks and cake bakers work daily to provide the freshest food made with the best ingredients.
---
SHIPPON TEA ROOMS
---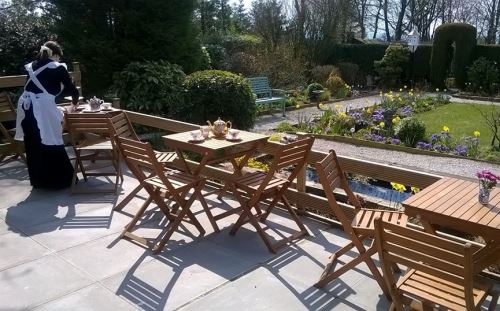 Another tearoom on the outskirts of the city limits. This time, at Lask Edge, on the way to Biddulph - home of the National Trust's Biddulph Grange Gardens. This one is a "quirky period tea room", run by a mother and daughter, located in a lovingly transformed 19th Century shippon (cattle shed), and set in an English country garden.
https://www.facebook.com/ShipponTeaRooms/
---
TOTALLY DELICIOUS - TRENTHAM
---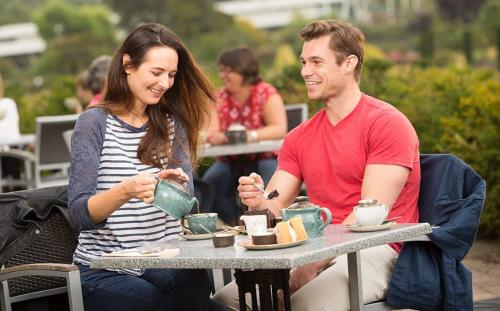 The tearoom is the perfect pit stop during a visit to the world-class Trentham Estate, where the gardens are now the fourth most-visited paid-for garden attraction in the UK. The stylish £1m building, with sweeping views of the Italian Gardens and Capability Brown lake and landscape serves everything from tea and cakes, to Staffordshire oatcakes! The tea room was refurbished in late 2017.
http://www.trentham.co.uk/shopping-and-eating/a-to-z-of-eateries/eating-at-trentham-gardens/italian-garden-tearoom
---
THE GLOST HOUSE
---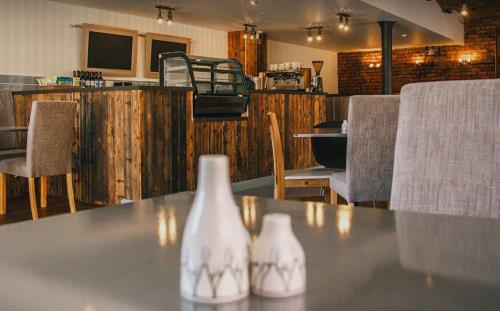 The Glost House was launched out of a passion for simple, tasty, quality food and drink within the industrial buildings of a former potbank. Located in Longton, this is the place for a healthy breakfast, a warming bowl of home-made soup or a selection of snacks with a glass of wine.
http://www.theglosthouse.co.uk
---
TOTALLY DELICIOUS AT MIDDLEPORT
---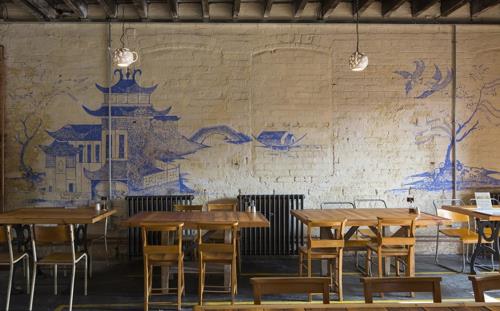 Situated at the heart of Middleport Pottery (the backdrop for TV's Great Pottery Throw Down), these tea rooms serve freshly made coffee, a wide variety of teas, and plenty of sweet treats, or savoury dishes. There is even an outdoor seating area on the Trent and Mersey Canal. The Tea Room is decorated with murals by talented local artist Joyce Iwaszko, mirroring the design of some of the best-loved Burleigh pottery patterns.
http://www.middleportpottery.org/visit-us/tearoom/
---
THE QUARTER CAFE
---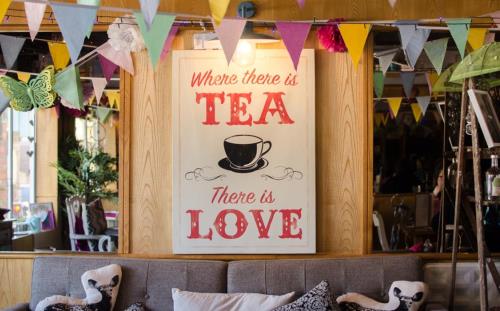 The Quarter opened in December 2016, and is based in the city centre's 'Cultural Quarter' in Hanley town. This emerging area has several independent café bars and restaurants. The Quarter is a family run business, and has also become a vnue for live entertainment. It is described as a café-bar where customers can 'eat, drink, and listen'.
---
THE WORKS CANTEEN AT POTBANK SPODE
---
Something special is happening at the former Spode factory in the town of Stoke. Its 19th century buildings these days are home to the Spode China Halls - a huge event space, Spode Museum Trust Visitor Centre, a 26-bedroom hotel, art studios, and the Works Canteen at Potbank. Housed within one of the many renovated buildings, it has a glowing log burner in winter months, and an outside seating area ready for sunnier days…along with an ever-expanding menu.
---
THE RABBIT HOLE TEA ROOM
---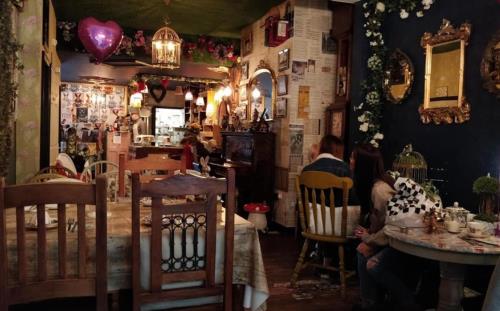 The Rabbit Hole Tea Room is a small family run Alice in Wonderland-inspired Tea Room on the outskirts of Stoke Town Centre opposite Stoke Minster, where Josiah Wedgwood is buried. The tea room displays quirky features like a life-sized dodo, upside-down grandfather clock and artificial grass on the ceiling as well as a German piano from 1910, and an old gas lamp made out of a tea urn. Serving homemade cakes, yummy baked scones, savoury treats and hot drinks including a variety of refreshing loose teas – as well as afternoon tea.