A-Z of Stoke-on-Trent
---
A IS FOR... AYUP DUCK!
---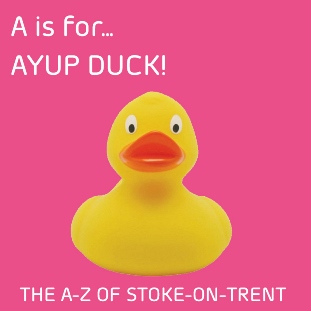 What better way to start our A-Z of Stoke-on-Trent than with "Ayup Duck!" - a friendly greeting used throughout the city by our warm and welcoming locals!
---
B IS FOR... BRITISH CERAMICS BIENNIAL
---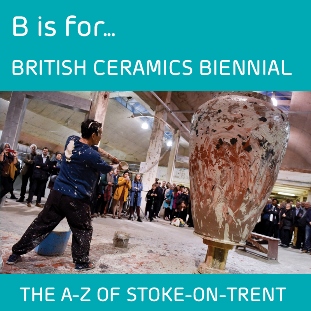 The British Ceramics Biennial takes place every 2 years in the autumn at various iconic venues throughout Stoke-on-Trent including Spode China Halls. Who remembers being splattered in slip by this chap at the launch in 2017?
---
C IS FOR... CERAMICS
---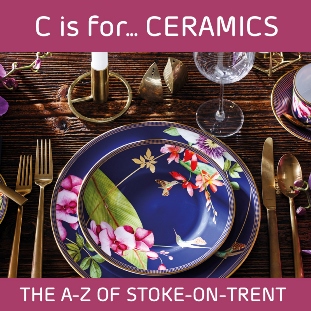 C is for ceramics of course! As we're the World Capital of Ceramics it couldn't have been anything else! We love the creativity and craftsmanship on display throughout our city and in our ceramic attractions!
---
D IS FOR... DUDSON MUSEUM
---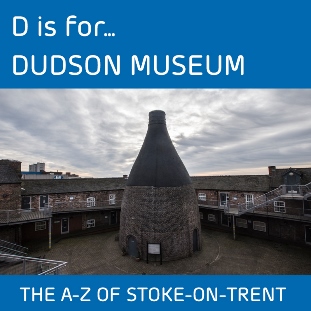 The Dudson Museum is housed within a bottle oven in the city centre. This little gem of a museum tells the fabulous story of the Dudson company and visitors can experience the company's heritage dating back to 1800! It's free entry too!
---
E IS FOR... EMMA BRIDGEWATER
---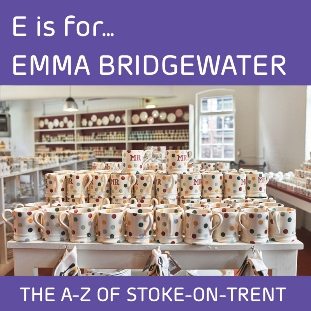 Emma Bridgewater have been making their famous polka dot pottery in Stoke-on-Trent for over 30 years! Visitors can visit the factory to go on a factory tour, have a go at decorating their own unique item of Emma Bridgewater pottery, shop in the factory shop and gift shop, and enjoy lovely refreshments sat beside the spotty Aga in the cafe!
---
F IS FOR... FIVE TOWNS
---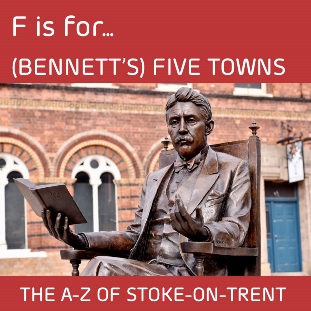 Arnold Bennett was a writer and novelist born and raised in Stoke-on-Trent which is made up of the six towns of Tunstall, Burslem, Hanley, Stoke, Fenton & Longton! In his Five Towns novels and stories, Bennett changed the names of the towns but he omitted Fenton and it is sometimes known as 'the town that Bennett forgot'.
---
G IS FOR... GLADSTONE POTTERY MUSEUM
---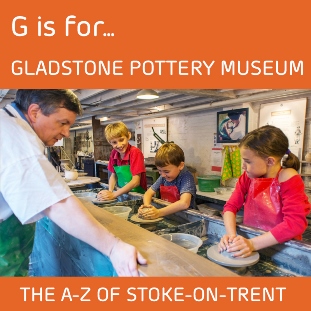 Gladstone Pottery Museum is a restored potbank from the days when coal-burning bottle ovens made the world's finest pottery. The multi-award winning, industrial museum of the pottery industry is home to five magnificent bottle ovens. Visitors can learn all about the history of the Potteries, see demonstrations, have a go themselves and visit Flushed With Pride - Gladstone's brilliant toilet gallery!
---
H IS FOR... HANLEY PARK
---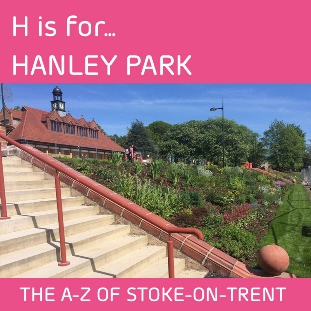 H is for Hanley Park! One of several Victorian heritage parks in the city, the Grade II listed Hanley Park has just undergone a huge regeneration project including new landscaping and the restoration of the Pavilion, Boat House and Band Stand!
---
I IS FOR... INDUSTRIAL HERITAGE
---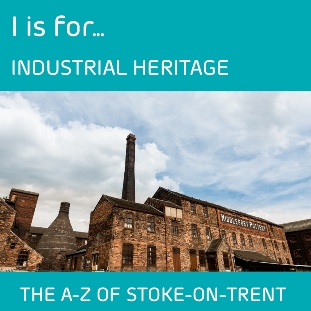 I is for Industrial Heritage! Stoke-on-Trent has been shaped by its production of pottery for centuries. Steeped in industrial history, our industrial heritage is evident everywhere you turn in the city!
---
J IS FOR... JASPER
---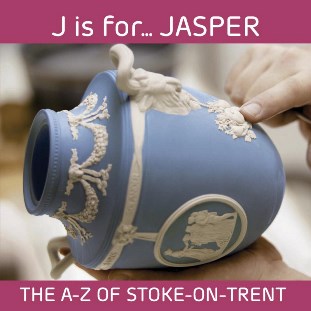 Jasper is a high fired stoneware pottery developed by Josiah Wedgwood in the 1770s - the experimental trials can be seen in the V&A collection at the World of Wedgwood! It comes in a range of colours but the best known is what has become known as Wedgwood blue!
---
K IS FOR... KING'S HALL
---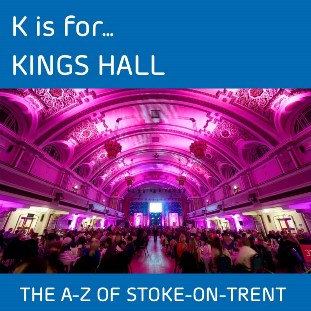 The stunning King's Hall in the Victorian Stoke Town Hall holds up to 1450 guests. With its two large bars, large stage and dance floor, it is perfect for large events and regularly hosts events such as dance events, gala dinners, concerts, and sports events!
---
L IS FOR... LOVECLAY CERAMICS
---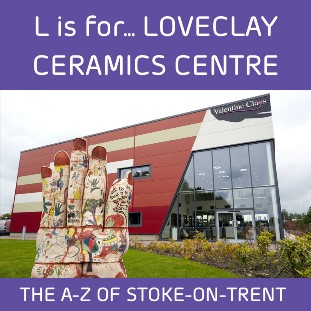 Located at Valentine Clays HQ, LoveClay focuses on creating a fantastic visitor experience that promotes the importance of clay to the ceramics industry and Stoke-on-Trent. The new facility consists of a contemporary gallery, exhibition space, and a great programme of workshops and events!
---
M IS FOR MONKEYS...
---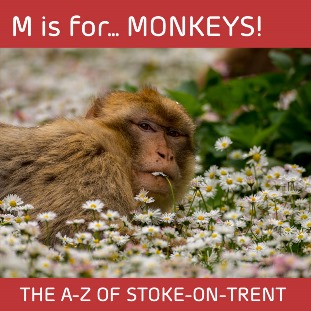 We love a visit to Trentham Monkey Forest! Home to 140 free-ranging Barbary macaques, visitors walk along the 3/4 of a mile pathway through ancient woodland and see the endangered monkeys living as they would in the wild.
---
N IS FOR... NORTHERN SOUL
---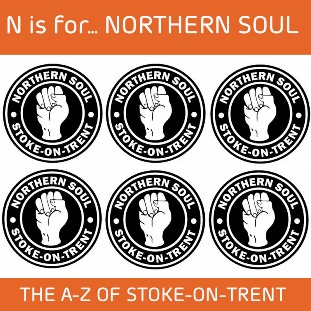 Tunstall was home to the legendary Golden Torch nightclub in the 70s where Northern Soul all nighters proved a massive success and saw huge acts perform. The 2010 film Soulboy, based around the Northern Soul scene in the 70s, was set and filmed in the city & Northern Soul nights still take place at the King's Hall!
---
O IS FOR... OATCAKES
---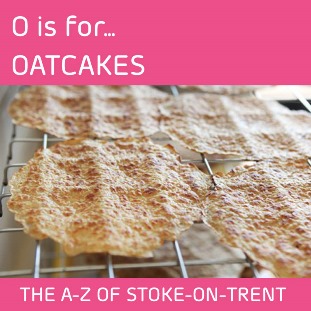 The Staffordshire oatcake is a local speciality around Stoke-on-Trent and is the best thing you'll ever eat! Fact! The oatcake is a kind of savoury pancake made from oatmeal, flour and yeast. It dates back to the 18th century and became the staple diet of pottery workers in the 19th century. The choices of filling are endless and you'll find oatcake shops throughout the city selling them either ready to eat filled with fillings such as melted cheese, bacon, mushroom, sausage and egg, or in batches of 6 or 12 for people take home and fill for themselves!
---
P IS FOR... POTTERIES MUSEUM & ART GALLERY
---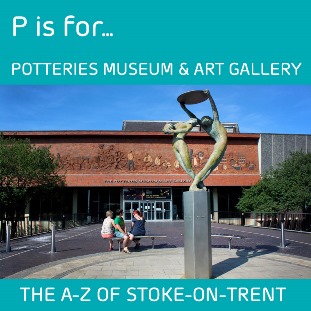 The Potteries Museum & Art Gallery is home to the world's greatest collection of Staffordshire ceramics; the incredible Staffordshire Hoard - the largest hoard of Anglo-Saxon gold ever found; and soon to be home again to the city's Spitfire, RW388 in an exciting new gallery space!
---
Q IS FOR... THE QUEEN
---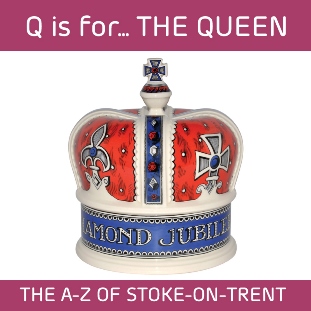 Royal-themed pottery made in the area can be traced back to the time of Charles II, and the tradition of celebrating key Royal events through pottery continues in the modern day as seen here with Emma Bridgewater's crown dish produced for the Queen's Diamond Jubilee! It was marketing pioneer Josiah Wedgwood who recognised the selling power that Royal connections could bring business and his cream coloured earthenware became known as Queen's Ware after he was asked to make a tea set for Queen Charlotte!
---
R IS FOR... REGINALD MITCHELL
---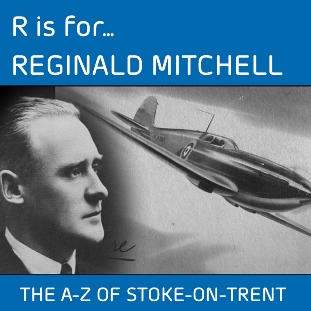 Reginald Mitchell was born and educated in Stoke-on-Trent. He became famous for designing the Spitfire, the most well-known fighter aircraft ever made, which helped to turn the tide of World War II and win the Battle of Britain. There is a statue of Reginald Mitchell outside the Potteries Museum & Art Gallery and the Mitchell Arts Centre was constructed in his honour. There are also monuments celebrating his work alongside the Reginald Mitchell Way in Tunstall.
---
S IS FOR... SPODE
---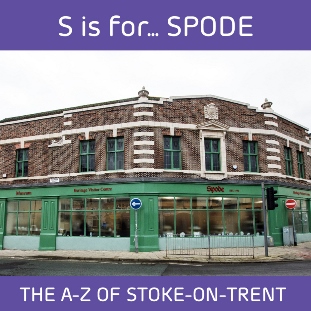 Spode is now owned by Stoke based Portmeirion Group. Previous to this the vast Spode factory stood proudly in Stoke from 1776 until 2008. The former Spode factory is undergoing a fantastic regeneration programme and is now home to artists' studios, Potbank cafe and hotel, and the fantastic Spode Museum Trust Heritage Visitor Centre. It is also home to the China Halls, which accommodates large events including the British Ceramics Biennial.
---
T IS FOR... TRENTHAM
---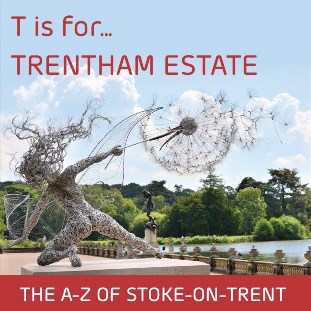 Since opening in 2004, the Trentham Estate has continued to evolve as one of the country's top tourist attractions. With its award-winning gardens; expanded Shopping Village with shops, cafés, restaurants and the vast Trentham Garden Centre; Treetop Adventures; Monkey Forest; fantastic year-round events; and hotel - this is a destination for a brilliant family day out. During lock down, head to trentham.co.uk to see the Spring Bulb Festival virtually that the fantastic garden team have been working hard on!
---
U IS FOR... UNIQUE
---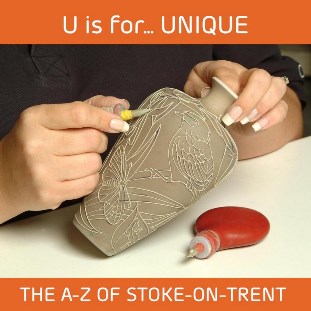 From our pottery production methods; our culinary delights; our polycentric geographical make-up; our dialect; our award-winning attractions; our monkeys; our amazing, friendly, talented, skilled and lovable people - the list is endless! Stoke-on-Trent is unique. And we love it!
---
V IS FOR... VIS UNITA FORTIOR
---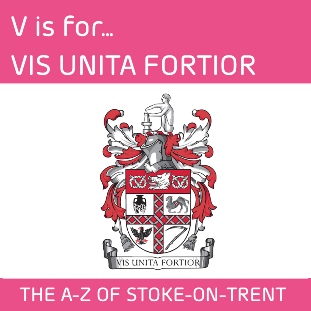 V is for Vis Unita Fortior - the motto on the City of Stoke-on-Trent's Coat of Arms meaning "United Strength Is Stronger". A phrase very relevant to current times.
---
W IS FOR... WORLD OF WEDGWOOD
---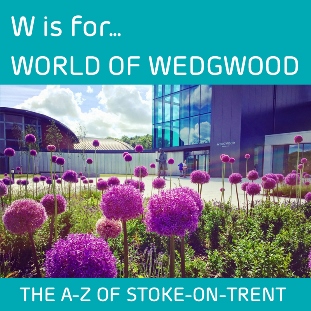 World of Wedgwood is the ultimate destination to experience the iconic brand and 260 years of history and craftsmanship. Featuring the UNESCO recognised V&A museum collection, Wedgwood factory tour, contemporary tea room, restaurant; pot throwing, pottery painting and ceramic design in the creative studios and the Wedgwood store, Factory Outlet and Gift Shop!
---
X IS FOR... X MARKS THE SPOT
---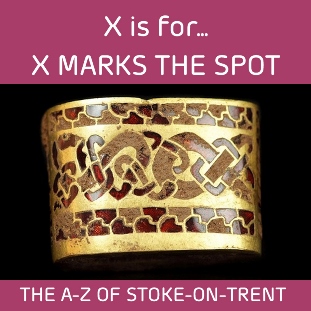 The Potteries Museum & Art Gallery is home to the Staffordshire Hoard - the largest hoard of Anglo-Saxon gold & silver metalwork ever found! The treasure was found in a field near to Lichfield by a metal detectorist in 2009 and was purchased jointly by the Potteries Museum & Art Gallery and Birmingham Museum for £3.285 million under the Treasure Act 1996!
---
Y IS FOR... YUMMY!
---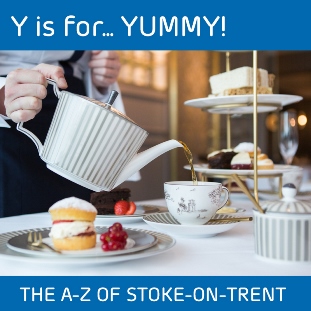 Y is for Yummy! It was local Potteries author Arnold Bennett, who famously summed-up the enormous debt to which Britain owes to Stoke-on-Trent "You cannot drink tea out of a cup without the aid of the Five Towns, you cannot eat a meal in decency without the aid of the Five Towns." Stoke however isn't just a place where visitors come to buy their cups, saucers and teapots - it's a great place to enjoy an Afternoon Tea too!
---
Z IS FOR... ZZZZZ!!!!!
---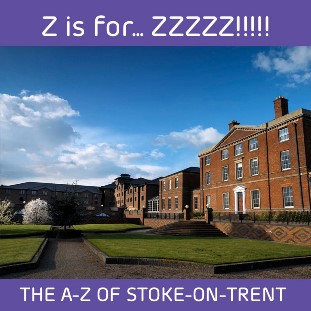 Z is for ZZZZ!!!!! Take a short break and get a great night's rest in our great range of accommodation including the recent addition of the Hilton Garden Inn at Smithfield and the recently refurbished DoubleTree by Hilton Stoke-on-Trent!