Mums, trust us on this, want to spend time with their kids. They value the experience of being with them and doing something special together, much more than a bunch of flowers, or a box of chocolates.
Flowers?
So don't give her flowers, make them together and enjoy afternoon tea at Love Clay this Mother's Day, with renowned bone china flower maker, Rita Floyd.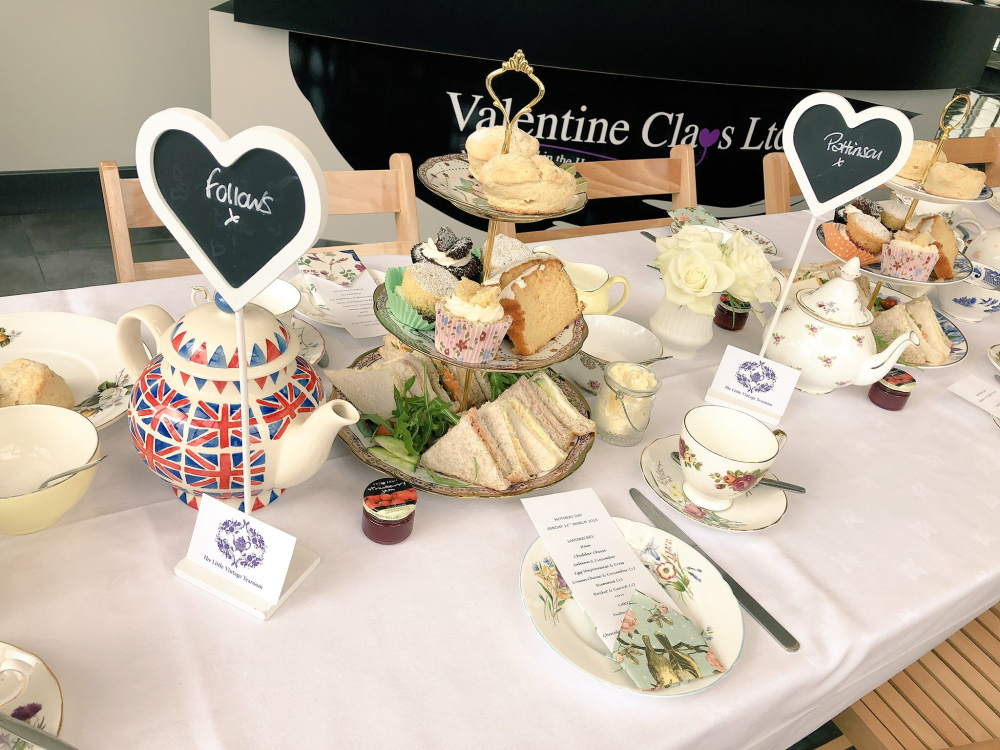 Give her a glimpse of the best spring blooms around at the award-winning Trentham Gardens… where there are pop-in eateries you won't need to make a booking for, such as Cadwaladers or Pieminister. Book ahead for something really special like a gazebo, with a grazing style picnic box from Totally Delicious.
To be a film star
Families love cosying up and watching a film, so revisit some film memories by magicking up a film themed afternoon. Whizz by the Wizarding World Wand installation at Smithfield, take a "Potter" style selfie in the heart of The Potteries! Then, head to The Potteries Museum & Art Gallery's Titanic Honour and Glory exhibition. Treat mum to a cuppa and maybe a North Staffordshire Oatcake, or slice of Victoria sponge at Violet's café and don't miss the Spitfire Gallery – see the story behind the aircrafts as seen in the film Dunkirk.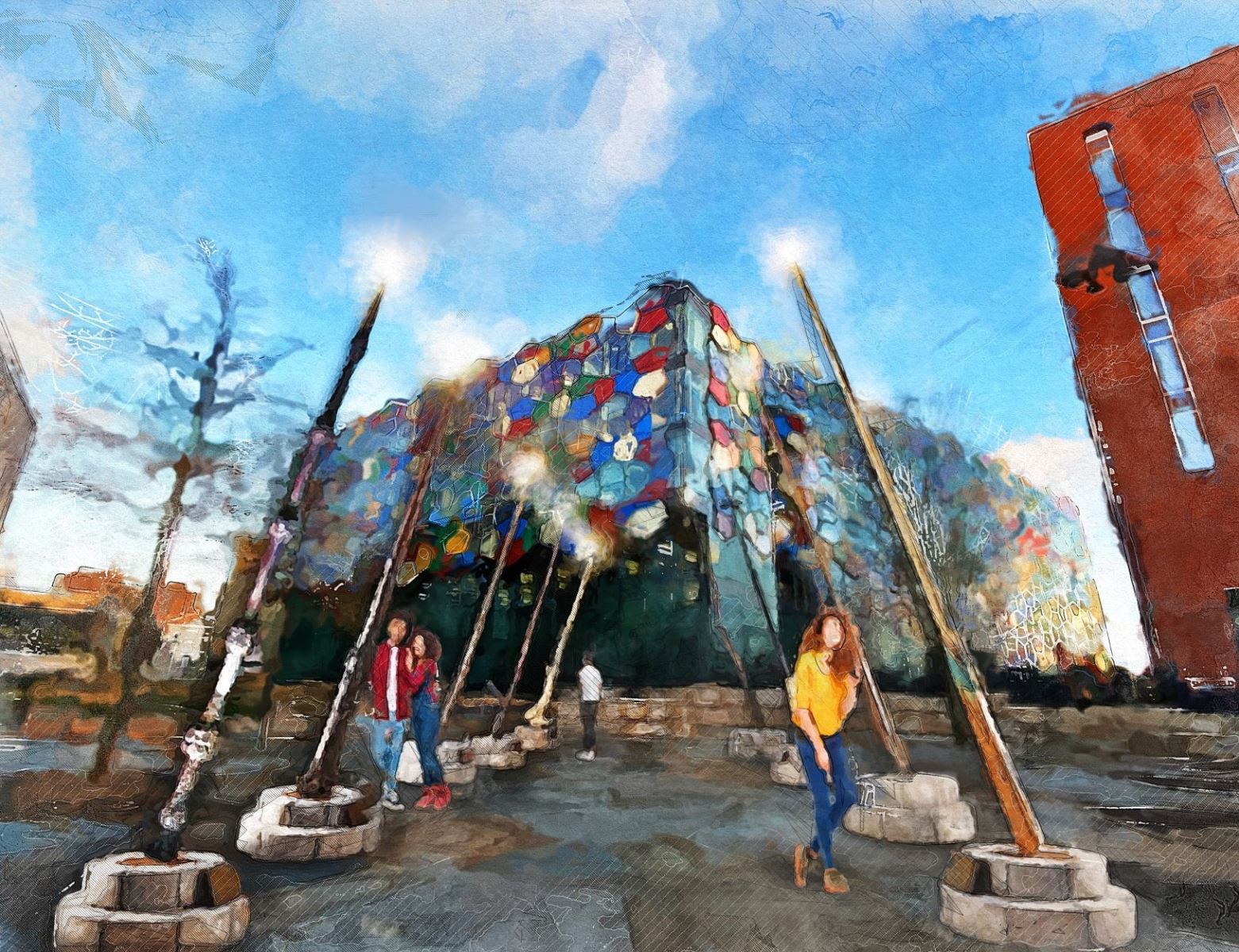 For early birds, start the day by heading to Mitchell Art Centre for a 10.30am showing of Ratatouille... really affordable at £3.50 and an adult goes free with a paying child.
Something French
The rats of Ratatouille aren't the only French animals in Stoke-on-Trent… did you know that half of the original monkeys at Monkey Forest came from France? Bring mum and her little monkeys to visit them. Just imagine you're in Madagascar, Jungle Book or even Planet of the Apes! Hint: Ask the guides at the Forest to explain why their monkeys aren't apes – they'll tell you a good tale (or maybe tail) about that!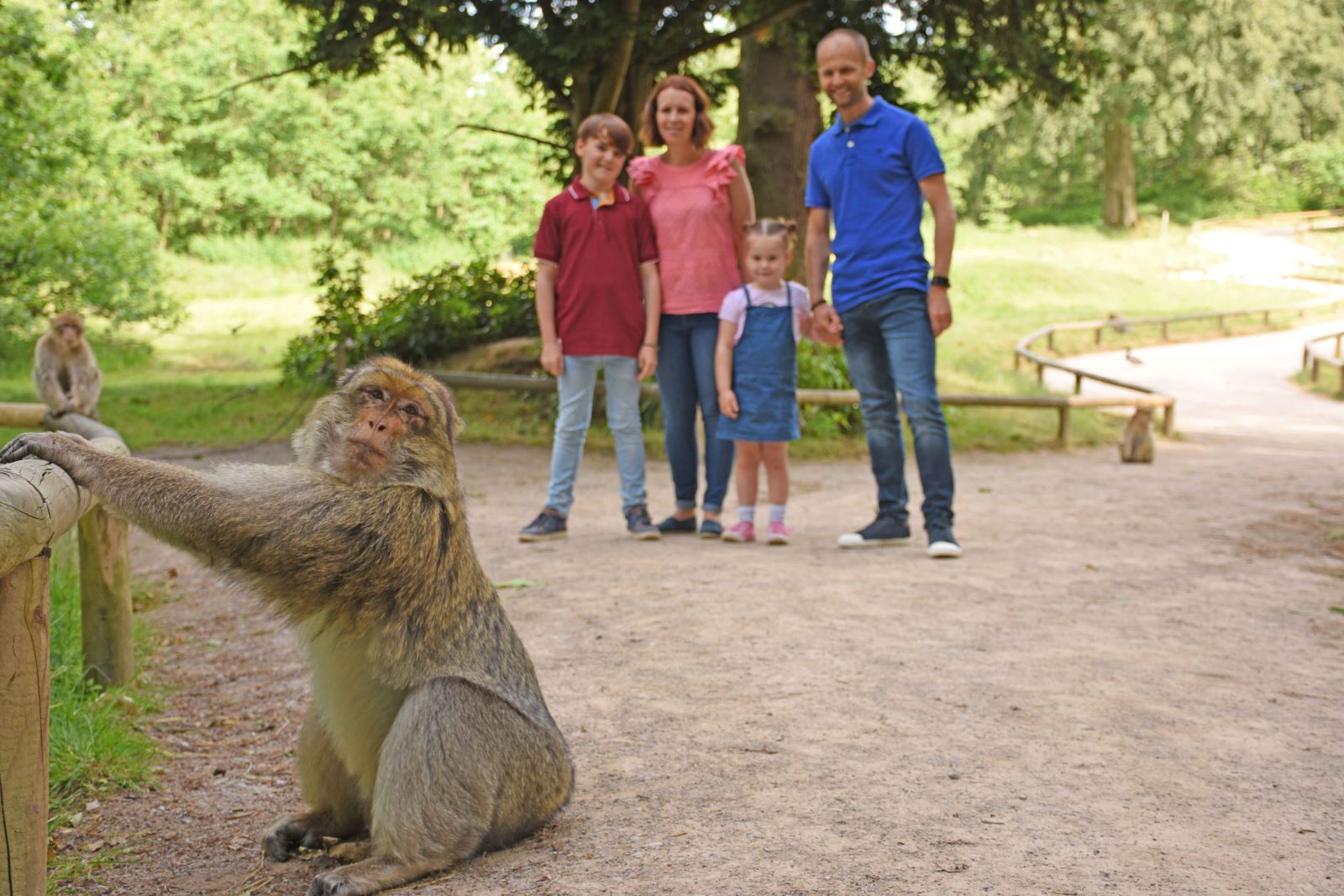 Tap her feet to some golden oldies
Nanas, Grannies, Nans and Grandmas are all mums too and would love the Glen Miller tribute concert at 3pm, this Mother's Day, at The Victoria Hall (or Vicky Hall as us locals say). That will really get you all "In the Mood".
Cocktails and coffee
If you're heading to see a concert, the Wands, films or visit the museum… you'll be right in the heart of Stoke-on-Trent's Cultural Quarter, which will be buzzing with street cafes, bars and restaurants. It may be busy… so think about booking ahead, or consider breakfast, brunch or theatre dinners when there's less demand if you haven't booked already.
The Unicorn Inn is a very popular independent traditional pub just opposite the Regent Theatre (they do a great Gin and Tonic!). La Bella Napoli is Hanley's family-run Italian restaurant with over two decades of experience serving up dishes that have us exclaiming "mamma mia"- just perfect for your mamma mia! Both Bloom and The Quarter in Piccadilly serve up great cocktails and mocktails, if you fancy something fancy. The Quarter also specialise in Tiki Bean Coffee and Suki Leaf Tea, treat mum to the wonderfulness that is a Matthew Algae beverage.
Every day to be Mother's Day
Here in the Potteries, every day is Mother's Day! If you can't make it on Sunday, we're here all year. The Potteries is renowned for yummy afternoon teas served up on the finest china and fancy famous ceramics in perfect pottery places. The Glost House – very close to the Great Pottery Throw Down location, Gladstone Pottery Museum, in Longton – is homed in the Phoenix Works, and they're open specially on Sunday 27th March for pre-booked Mother's Day breakfast or afternoon tea. The World of Wedgwood tearoom is truly a treat for the senses, it sits alongside a wonderful museum and visitor centre with superb dining on site at Lunar too. For an authentic blue and white experience, head to Middleport Pottery's Packing House Café, nip into Burleigh's shop and take a stroll down their cobbled memory lane, to peek inside a bottle kiln and have a nosy at the studios.
Independence
IF you really can't spend time with mum here in Stoke-on-Trent this Mother's Day, then make it special by giving a gift that's made here, by independent makers and sellers. Check out Josiah & Co, a little shop based at World of Wedgwood, with big ambitions to put local artisans on the map. Packed full of local, indi makers' produce – everything from Six Towns Gin (also rum and vodka) presented in perfectly formed ceramic bottle kiln-shaped bottles, Staffordshire Oatcake Company's "Mum you are the best" oatcake mixes, to hand-crafted cushions, candles, ceramics and textiles. The museum shops at Gladstone, Potteries Museum and Art Gallery and Middleport Studios also have hand-picked, hand-crafted, artisan gifts that will make mum – and our independent makers - smile.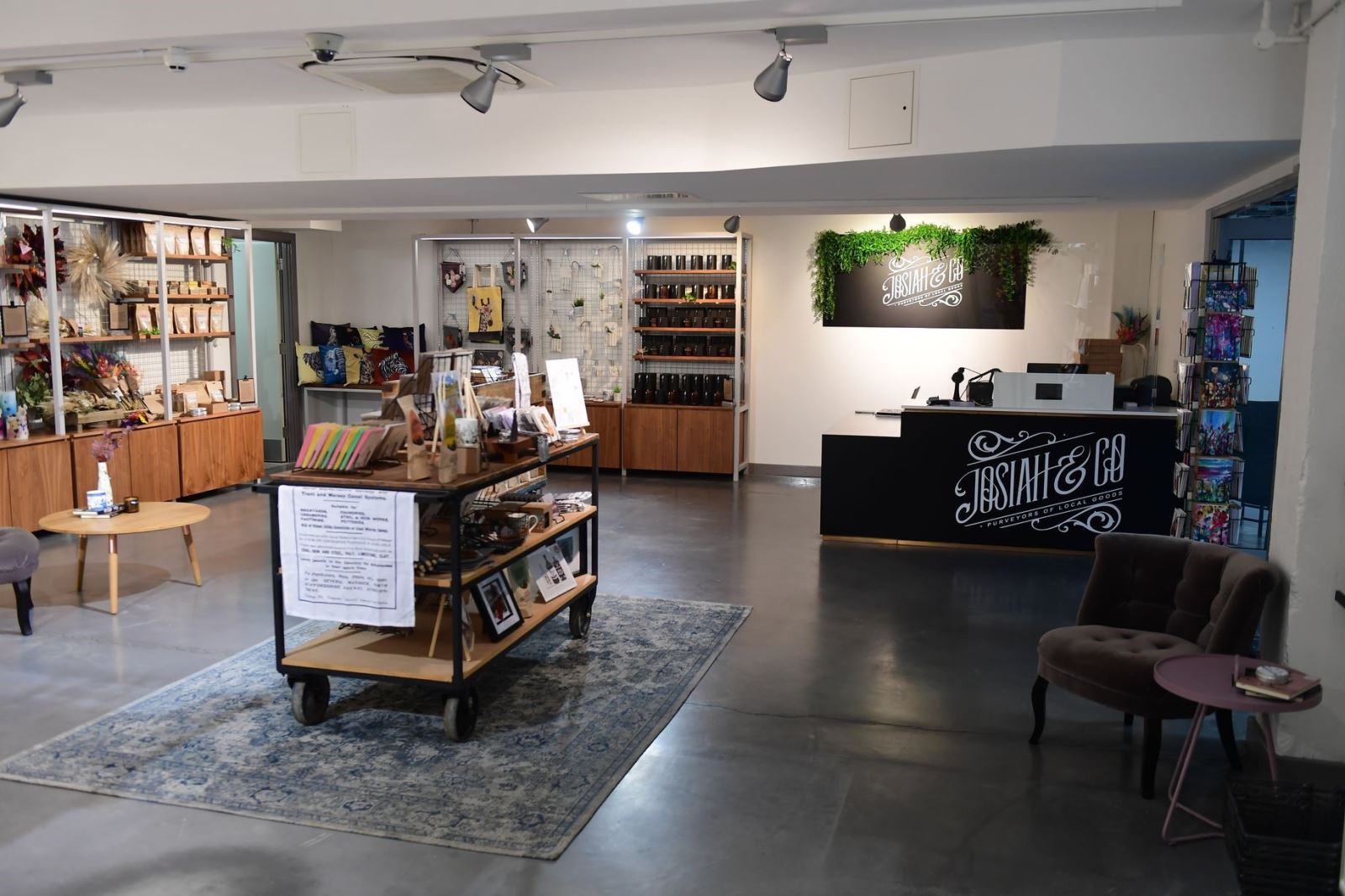 Don't just pick up a bunch of flowers and a box of chocs from a big retailer, give mum – or that special someone who acts like mum - what they really want this Mother's Day. Want to know more? Tweet us @VisitStoke share your pics on Instagram @Visit_Stoke #mystokestory or follow our story on facebook www.facebook.com/visitstoke
Posted with love from The Potteries, happy Mother's Day!
This blog is funded via the Welcome Back Fund, a European Regional Development Fund managed by the Ministry of Housing, Communities and Local Government.

Related
0 Comments