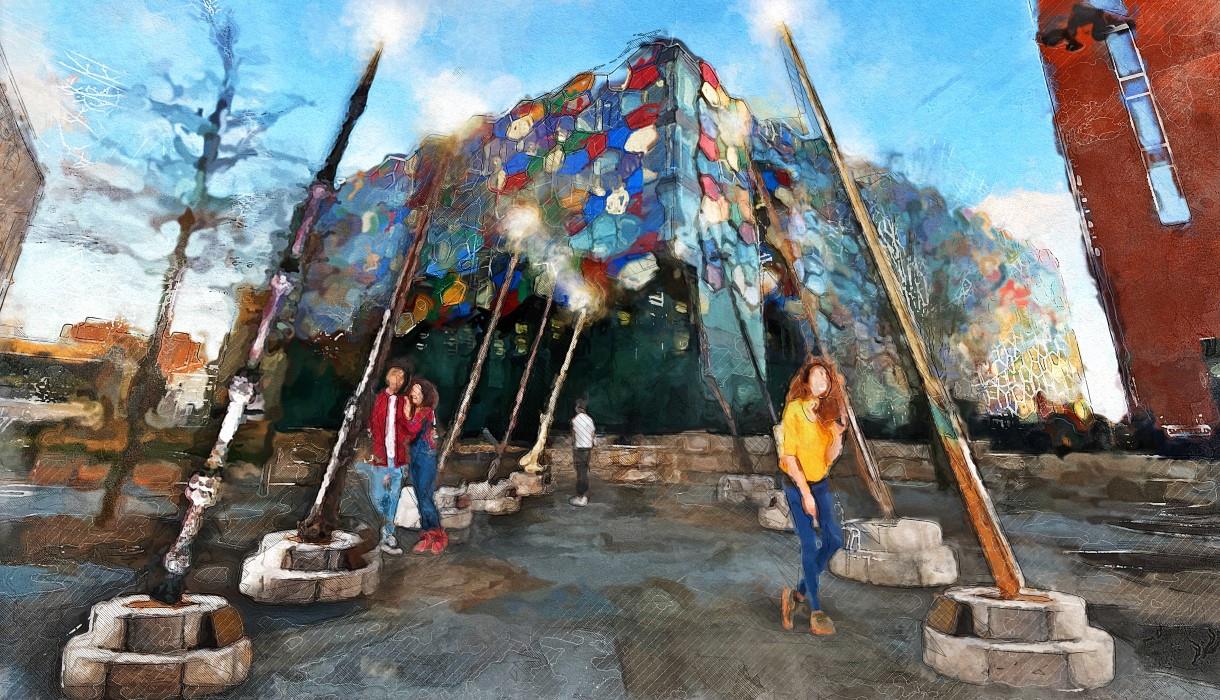 About
A dazzling installation of Wizarding World Wands will be located at Smithfield in the City Centre from 21 to 27 March to celebrate the release of Fantastic Beasts: The Secrets of Dumbledore, in cinemas on 8 April 2022.

Standing 15 feet tall and set within concrete bases, the nine wands – bringing to life those belonging to some of the favourite characters in the Harry Potter and Fantastic Beasts films – will illuminate each evening, performing a light show to the thrilling music from the Fantastic Beasts and Harry Potter films.
MONDAY 21ST MARCH
Smithfield - Opening Night
Face Painting & Balloon Modelling
4pm - 6pm
Wands opening illumination
7:30pm
TUESDAY 22ND TO SUNDAY 27TH MARCH
6:30pm to 10:30pm - Wands illuminated
SATURDAY 26TH MARCH
Potteries Museum and Art Gallery - Fire and Magic Event:
Wand Making Workshop
Create your own wand, choose what kind of witch or wizard you want to be
11am – 4pm
Farenheight Performance
Give a sizzling welcome to the fiery friends who will bring the house down!
12pm – 12:30pm
2pm – 2:30pm
4pm – 4:30pm
Interstellar Performance
Enjoy these energetic hula hoop routines
1pm – 1:30pm
3pm – 3:30pm
5:30pm – 6pm (Smithfield)
Smithfield Site - Family Activities
Bee Active will deliver a series of exciting outdoor activities sure to get children and grown-ups having fun together
12pm – 6pm
Face Painting & Balloon Modelling
12pm – 6pm
SATURDAY 26TH & SUNDAY 27TH MARCH
The Potteries Centre:
Craft Workshop
Take part in an enchanting crafting workshop, where we travel into the world of witches and wizards!
Children can have fun making Harry Potter bookmarks, glasses, and ties.
Or why not let them make their own broomstick pencil, which they can use to write their very own stories!
Potion Making Activities
Children can experiment with potions from our Harry Potter themed menu as well as our touch and feel boxes!
Around the City Centre:
Fabulous performances throughout the City Centre from Circus In A Box, including juggling unicyclists, Hogwarts Stilt performers, & many more!
To Celebrate the Wizarding World Wands installation arriving in the City Centre from 21st March - 27th March, the City Centre local businesses have been busy dressing their Harry Potter / Fantastic Beasts windows and now its up to you to vote for your favourite...Head over to the City Centre BID Facebook page to vote for your winner
TripAdvisor
Opening Times
Sorry, this event has passed