As lockdown restrictions eased on Monday 17 May, indoor visitor attractions were able to open once again! There have been lots of changes put in place to enable visitors to safely enjoy visiting our attractions. This guide lets you know what's open, how to book, and where to find further information so that you can easily plan your visit. It's time to rediscover and enjoy a #Stokecation...
---
POTTERY & HERITAGE ATTRACTIONS
---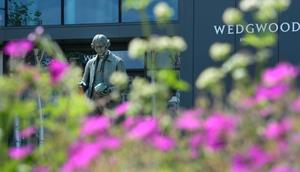 Most areas of World of Wedgwood will reopen on Wednesday 19 May unless stated otherwise. There have been a few changes across the site in order to focus on delivering a safe, enjoyable and comfortable visit.
Shopping
The Wedgwood Store and Factory Outlet are now open.
Open Wednesday to Sunday, 10am to 5pm.
The V&A Wedgwood Collection
The Wedgwood Museum has now been renamed the V&A Wedgwood Collection.
The spacious galleries are where you can explore one of the most important industrial collections in the world. Discover the story of Wedgwood and the many artists, designers, patrons and makers whose ceramic creations have transformed society and industry.
This world-class collection now has its own social media presence on Instagram, Facebook and Twitter too - follow @vawedgwood for regular updates and insights!
Open Wednesday to Sunday, 10am to 5pm.
Food & Drink
The team at World of Wedgwood have been working hard behind the scenes to refresh the beautiful Wedgwood Tea Room, both visually and with some lovely additions to the menu. From Wednesday 19 May, Wedgwood's trademark afternoon tea will be returning alongside a small bistro and children's menu that will be available from 10am – 5pm, Wednesday to Sunday. The Dining Hall will remain closed in the short term.
Creative Studios
A brand new suite of creative studios will open as part of a phased programme in the coming weeks.
The Clay Studio is where you will be able to indulge in your very own pottery throw down under the guidance of a Wedgwood studio potter. Wedgwood use jasper clay for this one hour, have a go experience – the only place in the world where Josiah's unique creation is used.
Open Wednesday to Sunday, 10am to 5pm (from Wednesday 2 June).
June will see the introduction of weekend Have a Go fun sessions in the Clay Studio. These are great for children and adults who just want to have a fun go and experience throwing a pot on the potter's wheel!
Open Saturday and Sunday, 10am to 4pm (from Saturday 5 June).
Also in June, the new Decorating Studio will be open each weekend for Pottery Painting. All ages and abilities can decorate their own piece of Wedgwood to take home as a lasting keepsake. This is an ideal creative and social activity for younger children, grown-ups and families.
Open Saturday and Sunday, 10am to 3pm, (from Saturday 5 June).
Booking details for creative activities will soon be available on www.worldofwedgwood.com
Factory Tour
Over the last year World of Wedgwood have been carrying out development work to enhance the Wedgwood factory tour: 'Welcome to our Factory'.
You will be welcomed into the factory for a behind-the-scenes experience revealing where Wedgwood designs, creates and crafts the eclectic, colourful and unique ceramics that adorn the shelves of stores like Harrods and Selfridges.
Barlaston is the home of Wedgwood and the factory is the place to be inspired by over 260 years of innovation, creation and fantastical design.
The team are currently adding a few final tweaks to make sure that they do Josiah proud when they open their doors to the factory again and look forward to welcoming you back in time for the summer holidays!
---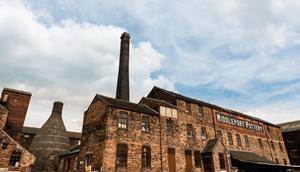 In addition to the Burleigh Factory Shop, Middleport Studios, and Middleport Tea Room, that were able to open in April, the Middleport Heritage Trail is also now open! This fascinating trail of the pottery's heritage includes Heritage Offices, Steam Engine, Grade II listed Bottle Kiln, Bath House, & Europe's largest Ceramic Design Archive.
Learn all about Middleport Pottery as you explore its unique heritage site. Explore the original Victorian offices and learn about the people and events which have shaped the Pottery. Step back in time as you explore our mould store, housing Europe's largest collection of ceramic moulds, and take an inside look at the Pottery's huge bottle kiln, one of the few remaining in Stoke and an iconic reminder of the city's great industrial heritage.
Middleport's team of friendly volunteers are on hand to answer any questions and bring the history to life.
For more information and to purchase tickets in advance, please go to: https://re-form.org/middleportpottery/heritage-trail
You can also purchase tickets on the day. Please check the traffic light system on Middleport Pottery's website homepage to find out how busy it is before you set out.
---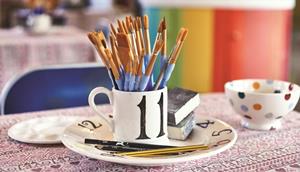 The Factory Shop and the Gift Shop at the Emma Bridgewater Factory reopened to visitors on Monday 12th April.
The café and decorating studio have now reopened from Monday 17 May.
Head to www.emmabridgewaterfactory.co.uk for full information.
---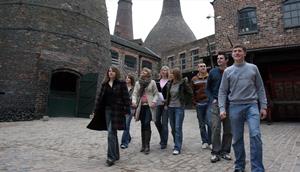 VisitEngland's Small Visitor Attraction of the Year 2020, Gladstone Pottery Museum, will re-open from Tuesday 18 May. Pre-booking is essential to visit the museum as there will be a limited number of time slots available each day. Please call 01782 237777 to book, pay for and secure your time slot.
Visiting the museum will be slightly different from usual as a number of measures have been introduced to ensure the safety of visitors. To read about the measures that have been in place, please head to https://www.stokemuseums.org.uk/gpm/planning-your-visit-during-covid-19/
---
POTTERIES MUSEUM & ART GALLERY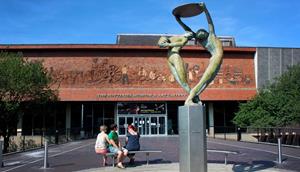 The Potteries Museum & Art Gallery is now open and 2021 is going to be a really exciting year for the museum as it welcomes back the city's Spitfire in a brand new incredible Spitfire Gallery which is due to open in the autumn. In order to complete this stunning addition to the site and improvements to the building, some parts of the Potteries Museum & Art Gallery will still remain temporarily closed. This includes the exhibition space, fine art, design and ceramics galleries on the first floor. It also means the Staffordshire Hoard, local history, natural sciences and archaeology displays will now remain closed for the time being. This short-term disruption will help to bring huge long-term benefits to the museum, visitors and tourism in Stoke-on-Trent, and we can't wait to welcome the return of our iconic Spitfire and some fabulous new displays later in the year.
Visitors will still able to see the museum's new family-friendly Alice In Wonderland-themed exhibition, Curiouser and Curiouser. This uses amazing items from the museum's own collections to bring Lewis Carroll's world-famous story to life. It includes a magical door, giant ticking clock, beautiful Alice artwork and more. As part of this wonderful new display, all visitors will also be provided with a trail map to follow and the museum team will be on hand to guide visitors around the exhibition.
On the ground floor visitors will also be able to see a temporary Spitfire-related display – showcasing three parts of the iconic Merlin engine, a Spitfire sculpture, model and images of the new Spitfire Gallery. The fantastic museum shop will also be open, selling a range of items including jewellery, local history books, pottery, and Alice-inspired gifts. There will also be a pop-up café near the entrance.
Please remember, although the museum is free to visit, visitors must pre-book on 01782 232323. The museum is open Monday to Saturday 10am to 5pm and Sunday 11am to 4pm with bookings available every 30 minutes, subject to availability. Covid-secure measures are in place. For more information, visit www.stokemuseums.org.uk/pmag
---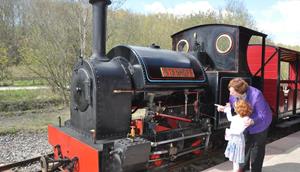 Apedale Valley Light Railway re-opened on 17 April, and will be operating Saturdays and Bank Holiday weekends for the immediate future. There is no need to book in advance, and the trains operate from 11.30am to 4pm. All details are available at www.avlr.org.uk
---
MOORCROFT HERITAGE VISITOR CENTRE
The Moorcroft Visitor Centre shop, museum and bottle oven is now open from Wednesday to Saturday 10.30am to 4.30pm each day.
Moorcroft are accepting 16 visitors into the shop at any one time. To book a slot please call 01782 820515 or email MHVC@moorcroft.com in advance of your visit. Moorcroft have a COVID-19 secure policy in place for shoppers in store.
Factory tours will restart from 21 June and will be available on a Wednesday & Thursday only at 11am only. The tours will be limited to 6 visitors at a time and as always, visitors need to pre book by calling 01782 820515 or email MHVC@moorcroft.com.
---
OUTDOOR ATTRACTIONS
---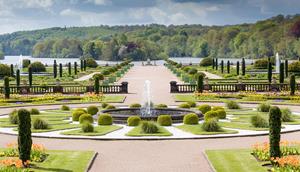 The Trentham Estate has remained open in line with Government Guidelines as lockdown restrictions began to ease. The award-winning gardens are open for exercise or to meet friends and family (within current guidelines), and the Shopping Village and Garden Centre are open for 'offline shopping' and retail therapy! To avoid disappointment, tickets to the gardens should be booked in advance as numbers are restricted.
Trentham's food and drink outlets are now also open for indoor and outdoor hospitality – we recommend that you pre-book as restrictions mean capacity may be reduced.
Trentham Estate have introduced a number of COVID safety measures to keep visitors safe and can be found at https://www.trentham.co.uk/useful-information/covid-faqs/
---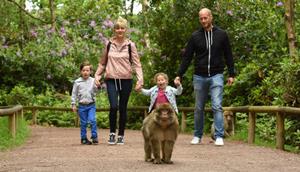 Trentham Monkey Forest is now open as normal. Tickets must be pre-booked in advance at www.monkey-forest.com – pay on the day tickets are not currently available.
Monkey Forest are hoping to welcome the first babies of the 2021 season to the park in the coming weeks and months. They are also excited to be able to share with visitors the 5 babies that were born in 2020 and have been getting to grips with social life amongst their friends and family!
---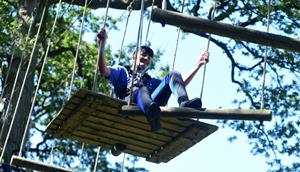 Trentham Treetop Adventures has been open since the beginning of April with a reduced capacity.
Now that the restrictions have been ease further, the attraction is now back to full capacity of 20 participants per time slot from 17th May.
Swing over to https://booking.peak.co.uk/trentham-treetops-leisure/shr-leisure/ to see how you can challenge yourself on over 20 treetop challenges and obstacles!
---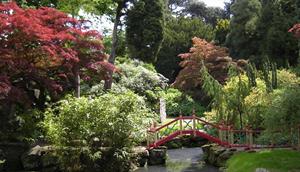 Biddulph Grange is open every day from 10am – 5.30pm.
Booking is advised at weekends and school holidays but not essential on weekdays.
Indoor seating opened in the Camellia House café on 17 May but the other indoor elements of the property remain closed until further notice.
The garden is open with a one-way route in operation. For booking and full information visit www.nationaltrust.org.uk/biddulph-grange-garden
---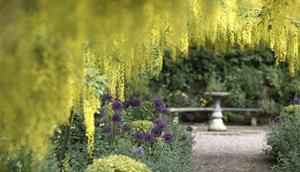 Dorothy Clive Garden is open every day from 10.00am to 5.00pm for the summer season.
No booking is required - just turn up and pay at the gate!
The Tearoom is open daily from 10am to 4.30pm and from Monday 17 May, as well as offering a takeaway service, there will be a small number of tables available inside.
Full information is available at https://dorothyclivegarden.co.uk/
---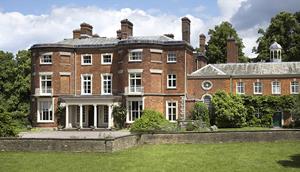 Rode Hall's Gardens are now open throughout the Summer on Wednesdays and Bank Holiday Mondays 11am to 4pm.
Due to limited numbers allowed in the gardens, all tickets need to be bought online at https://www.rodehall.co.uk/
If you do not have access to a computer or need to seek assistance, please call the booking office on 01270 873237 (Mon/Wed/Fri) where booking will be able to be taken over the telephone.
---
INDOOR FAMILY FUN ATTRACTIONS
---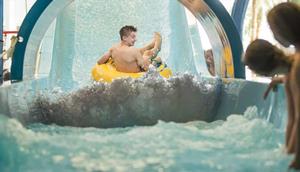 Waterworld – the UK's No.1 tropical indoor aqua park reopened on 17 May!
In addition to the waterpark being open, the attraction's Adventure Mini Golf with two 18-hole, tiki-themed mini golf courses also re-opened!
Waterworld's website has a great FAQ section that will answer any questions that you have before visiting – head to www.waterworld.co.uk/faqs/
---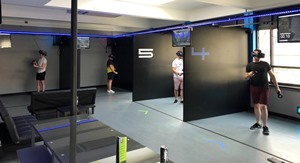 The West Midland's largest and most immersive VR indoor entertainment attraction re-opens on Tuesday 18 May.
Whilst they have been closed, the team have been making some incredible changes inside the store - including the addition of a retro console gaming lounge and brand new VR Arena Games!
Book ahead online at www.xp-vr.co.uk up to 3 hours before your visit or telephone 01782 229259 if you'd like play sooner. Bookings are strongly recommended for weekends as there is limited walk-in availability.
---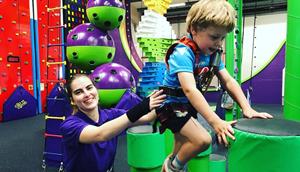 Clip 'n Climb Stoke was able to reopen in April but following the latest easing of lockdown rules, they are now also able to welcome spectators into the cafe and enjoy a coffee (rule of six adhering) and let the kids climb away!
Social distancing will still be maintained in the arena and so spectators will not be permitted in the arena just yet to keep contact with their staff down to climbers only.
The centre's capacity remains very low and their staff are on hand to help with clipping and encouragement so you can snap some shots and bask in your climbers awesome-ness!
Advance booking is recommended at https://stoke.clipnclimb.co.uk/
---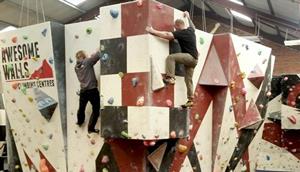 Awesome Walls is open! The centre is open Monday to Friday 10am to 10pm and Saturday and Sunday from 10am to 8pm.
The Stoke centre is currently limited to 69 climbers at any one time and you can view a current climber count on their website to see how busy the centre currently is.
For full details about their Covid-safe procedures and to book online head to https://awesomewalls.co.uk/stoke/
---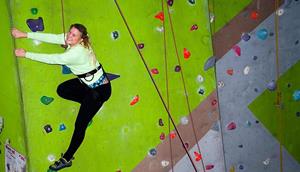 Kilnworx Climbing Centre is open on Mondays 4.30pm to 10pm, Tuesdays to Thursdays 12pm to 10pm, Fridays 12pm to 8pm, and Saturdays & Sundays 10am to 6pm.
There have been some changes made to the centre as the team try to keep everyone safe but keep climbing enjoyable.
Visit https://www.kilnworx.com/ to find out more or pre-book your session.
---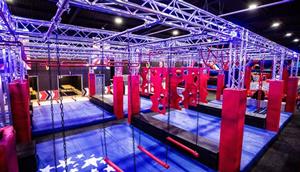 From Monday 17 May Ninja Warrior has the following new opening times...
Friday 4:15pm - 9pm, Saturday & Dunday 10am – 6.30pm
For more information on their COVID-19 safety measures and to book a session online visit their website at https://ninjawarrioruk.co.uk/stoke-on-trent/
---
Related
0 Comments