Our top tips for what's on and what to see and do in Stoke-on-Trent this coming week (30th Oct - 5th Nov )… For even more ideas, visit our What's On page.
---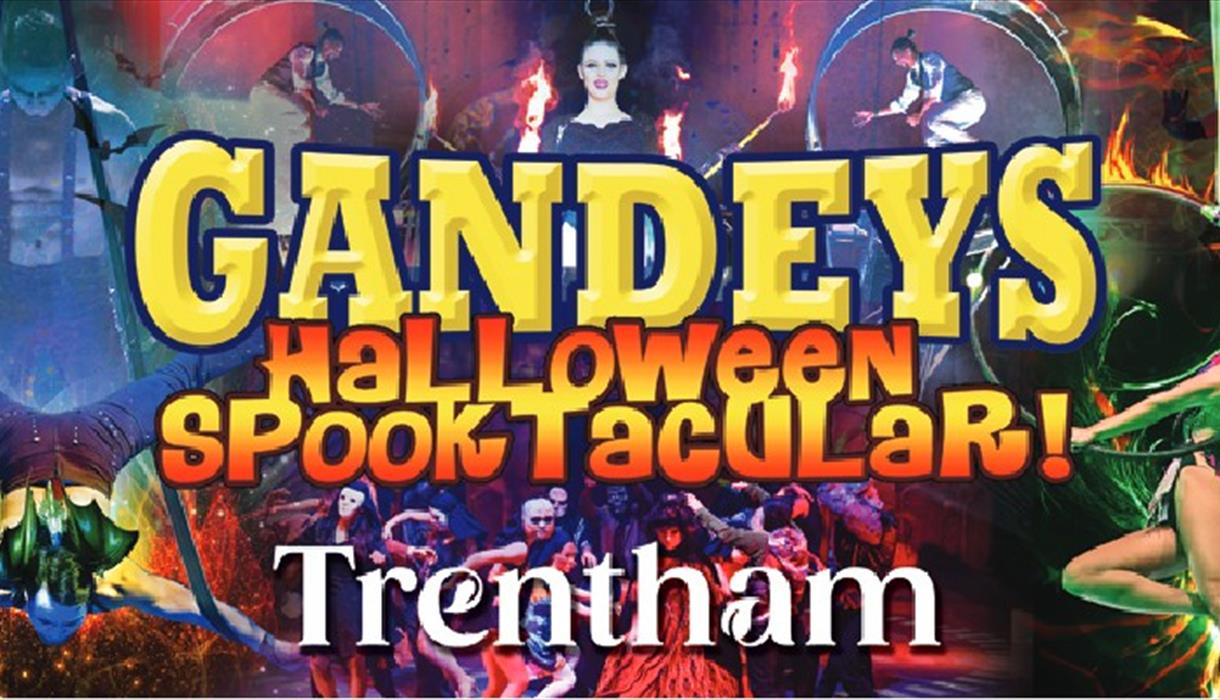 This week is the last week to experience a very special (trick or) treat for Halloween, Gandeys Circus returns once again to Trentham Estate, Staffordshire with a brand-new action-packed legendary Halloween Spooktacular Big Top show for all the family.
A specially selected international cast of skeletons, vampires, Jack o'lanterns and not forgetting Circus Artistes, have been brought together for this year's sensational extravaganza. From the thrill acts to the big production numbers Gandeys are famous for, it's all here and you will be on the edge of your seat with excitement, rolling in the aisles with laughter, and hiding under your coats from the spooky thrills.
---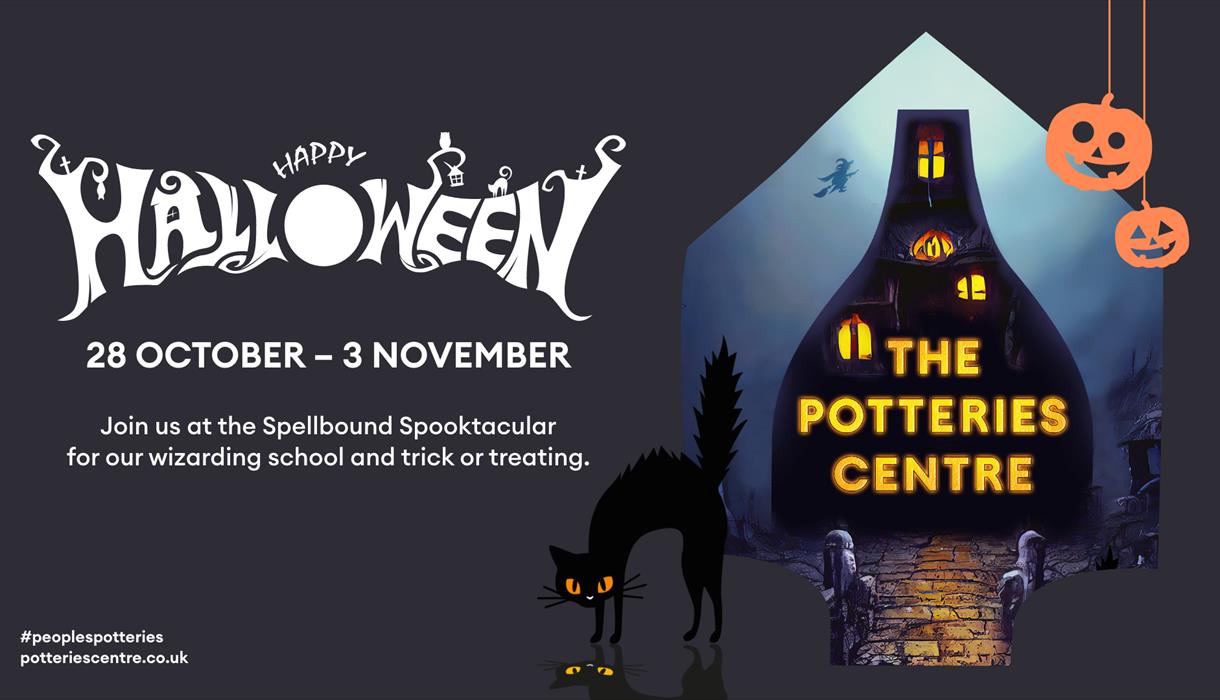 From October 28th to November 3rd: Prepare to be spellbound. Join the Spooktacular Wizard School! With 5 magical performances each day, there are 35 enchanting opportunities to experience the wizarding world like never before! Grab your wand and cloak to meet the magical professor! Hunt magical creatures and monsters and discover mystery powers this half term. Learn fang-tastic tricks, mischievous spells and wand skills with the chance to achieve a certificate in Wizarding. Take some wand-erful photographs and get ready for a very special half-term at The ​Potteries Centre!
Admission is just £1, and for your convenience, there's an online booking available with a small booking fee of an extra 8p. All proceeds will go to One Great Day charities. Booking slots are now open, secure your spot today and get ready to dive into a world of spells and wonders!
Event held outside of H&M.
Book here.
---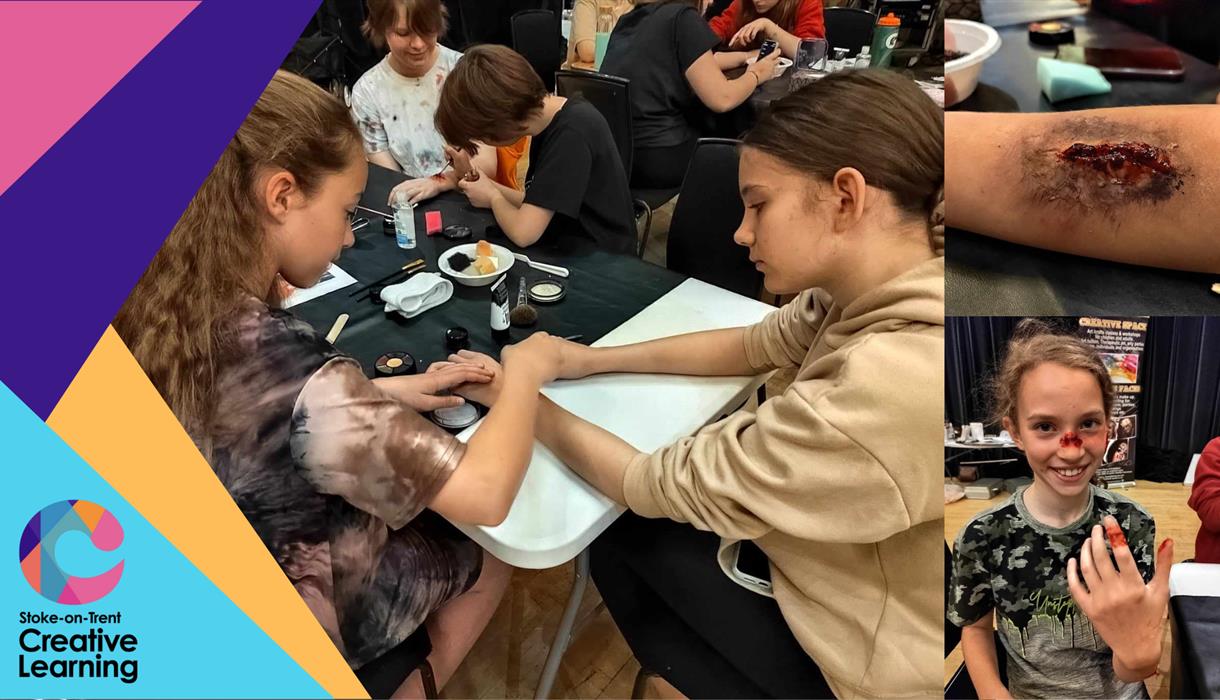 This Halloween Special Effects Make-Up Masterclass will involve a demonstration of techniques involved to create wounds, zombie make-up and other effects that participants will then practise on each in a safe and fun learning environment. The workshops will be delivered by a qualified make - up artist Roselyn Snead who has done make up effects for film, opera, a music video and drama schools including The Pauline Quirke Academy.
---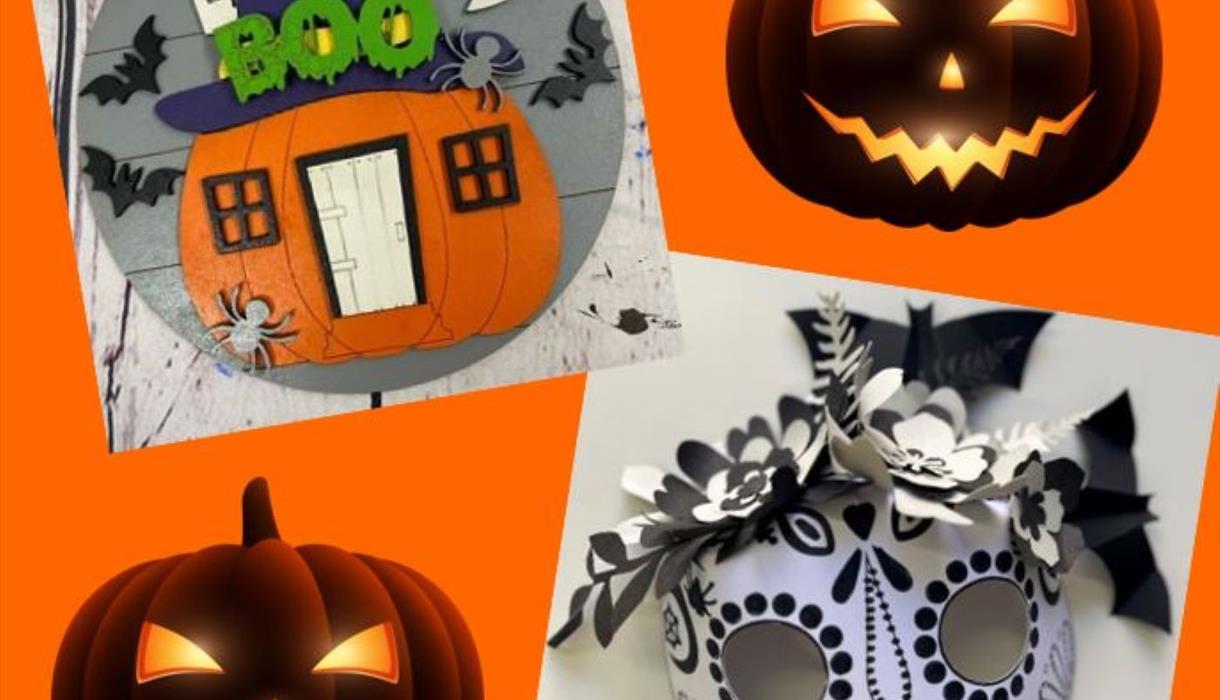 Book on one of these sessions where you will be creating your own door hanger, mysterious mask and other creative craft activities. One and half hours in length
Suitable for children aged 4 & up
Session Times: 10am, 12.15pm & 1.45pm
Middleport Pottery, Stoke-on-Trent
---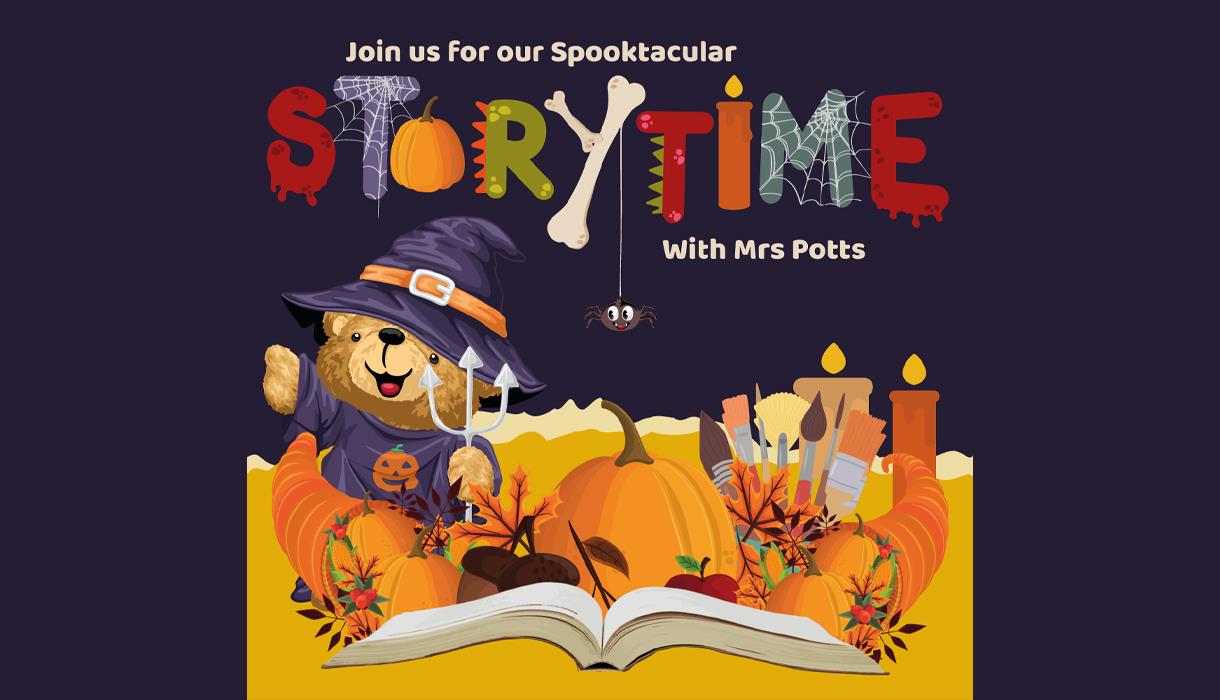 Calling all young ghouls and ghosts! Get ready for a spine-tingling Halloween event at Dudson Museum that's perfect for kids of all ages. They've brewed up a cauldron of fun and frights that you won't want to miss!
Spooky Storytime: Mrs Potts will weave spooky tales mischievous monsters, and brave adventures that will send shivers down your spine. Be prepared for spine-tingling tales that are just the right amount of spooky for young thrill-seekers!
Creepy Crafts: Let your imagination run wild with a Halloween-themed craft station! Craft materials and friendly staff will be on hand to help your little ones bring their sinister visions to life. Don't forget to dress up in your most bewitching costumes!
So, put it in your calendars, and have a fang-tastic Halloween celebration at Dudson Museum. It's a spooktacular event your little ones won't soon forget. Get ready for a ghoulishly good time!
Dudson Museum, Stoke-on-Trent
---
Keep up to date with what's on by following Visit Stoke on Facebook, Twitter & Instagram
---
Related
0 Comments