SIX baby Barbary macaque monkeys have been born at Trentham Monkey Forest and have been adorably welcomed into the world by the other members of the troop, park conservationists are happy to confirm.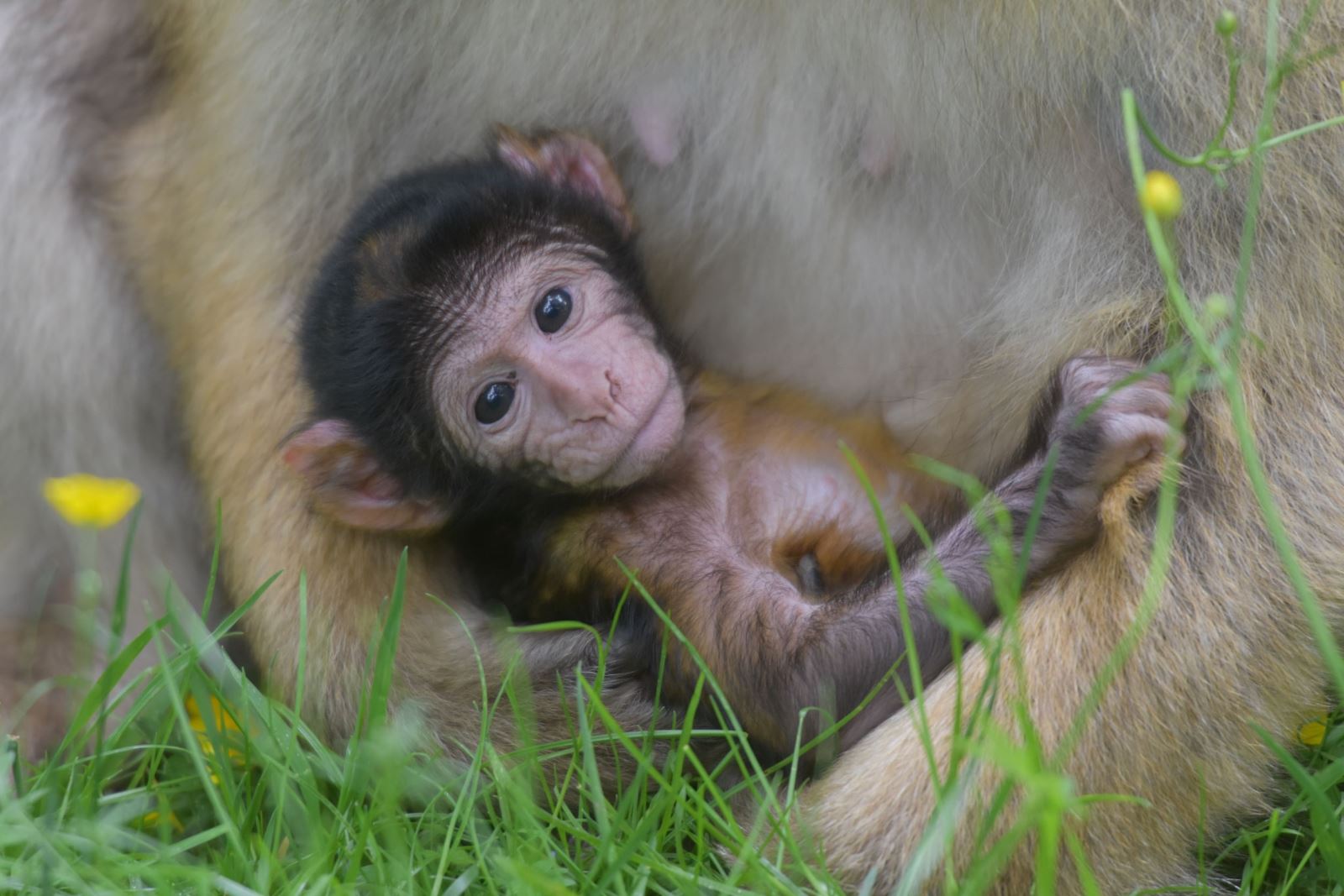 Several months after the monkeys were serenaded by a Marvin Gaye impersonator to inspire them to 'get it on', the park is delighted to share the news of the first arrivals since the turn of the year, with them starting to arrive in early June.
Head guide Anna Smith went to feed the monkeys their breakfast and to her delight, was thrilled to see the gorgeous new faces.
Anna said "It's great to have babies for visitors and the park team to welcome to the Forest. The 6 new arrivals are doing brilliantly, and we can't wait to see them develop in the coming weeks and months."
At Trentham Monkey Forest, the monkeys are free to roam the 60-acre Staffordshire woodland, making it one of the most fascinating and unique places to visit in the UK.​
​Just like in the wild, the births occur high up in the trees at night, with no interference from the team during the pregnancy or birth.
Births are only confirmed when the park guides spot a tiny new bundle clinging to its mother the following morning, a lovely surprise for the staff starting their day at the park.
Barbary macaques are a highly endangered species, with less than 8,000 in the wild, so every birth that takes place at the park is considered to be very special.
Baby Barbary macaques have many 'babysitters' with many males taking an active role in caring for the smallest members of the group, a characteristic rare amongst primates.
Park Director Matt Lovatt is excited for visitors to see the beautiful new additions to the Monkey Forest family:
"Each birth that we have here is so special. The babies are fascinating to observe for the staff, visitors, and the monkeys too! The males help care for the babies, despite paternity not being known. It's a fascinating trait as babies play a special passive role, initiating friendly contact amongst group members. It is amazing that we get to see this natural behaviour unfold in front of our eyes.".
Trentham Monkey Forest works closely with organisations that help protect the wild Barbary macaques in Morocco and Algeria as well as other primates that are facing threats in the wild. Monkey Forest also educates visitors and raises awareness of the endangered status of the wild Barbary macaques.
You can book a trip to see the baby monkeys at www.monkey-forest.com
Related
0 Comments