It's been an exciting month for aspiring games designers, thanks to a brand-new digital games event which saw a number of game prototypes created in just one week by aspiring designers – all of which are based on key Stoke-on-Trent themes, each recognising and celebrating an element of the city centre's history and heritage.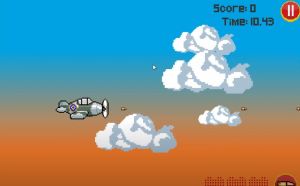 147 Foundation Year and First Year students recently took part in a brand-new pilot project named Stoke ON TREND GamesJam. Hosted by Stoke-on-Trent City Centre BID and Staffordshire University, it is believed to be the first GamesJam - or games creation contest - known to take place in relation to a physical location.
In just seven days, the teams of students pooled their creativity and skills to create games that paid homage to one of the seven themes which included: Piccadilly; Spitfire; Victoria Hall; Stanley Matthews; Catching a movie at Cineworld; The Blue Clock; and Ceramic Heritage, in the hope of winning an unprecedented prize: The opportunity to work in a studio style environment at the Staffordshire University Games Department for a six-week period over summer 2021, with access to the University's commercial licenses to release their game.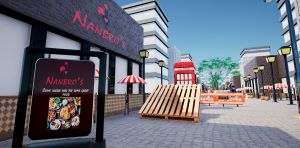 Ellis, who is studying BA (Hons) Augmented and Virtual Realities Foundation at Staffordshire University, enjoyed participating:
"I personally found the Stoke ON TREND GamesJam to be one of the highlights of my first year. It enabled me to gain new friends, collaborating to make a finished game and explore additional skills outside of my comfort zone. I also gained knowledge and insight on my new home, Stoke-On-Trent, and the interesting history of the city.
Now, all created games are being made available to view or in some cases, play, on smartphones via QR codes located in the city centre from 19 June to 11 July – with additional QR codes thrown into the mix which open exclusive discounts for city centre businesses. A trail map which denotes all seven theme locations where QR codes can be found to access and play the games, plus the additional QR code locations where city centre business discounts can be redeemed, can be found here.
Dr Bobbie Fletcher, Head of Department Games and Visual Effects at Staffordshire University, said: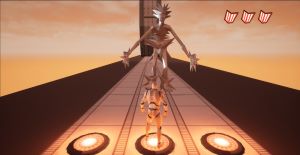 "As the UK's leading university for Games courses, Staffordshire University has been involved with several GamesJams throughout the years, but never one that has based around heritage locations within a city centre, so we are delighted to be working alongside Stoke-on-Trent City Centre BID to lead this innovative world first!
"All in all, 25 great games were submitted by the students within the incredibly short timeframe they were given, in true GamesJam fashion. The games may be a little
rough around the edges but they each hold promise and potential and are a fantastic indicator of the budding talent within the games industry that our city and university is home to.
"Some games are playable via your mobile phone right here in the city centre, whereas some you will need to download onto your PC. However, they all do feature videos of gameplay so that you can get a taste for the game and see how it works; be sure to make a note of your favourites so that you can play them at home later!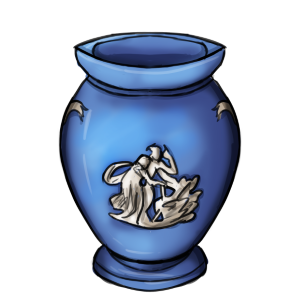 "We need your help though as YOUR VOTE will help decide which game is the winner, earning its creators the ultimate prize... The opportunity to work in a studio style environment at the Staffordshire University for a six-week period over the summer of 2021 with access to the University's commercial licenses to turn their game into a commercially releasable game.
Have fun viewing, playing, rating, and giving your constructive feedback to help our students improve."
Damon Simms, creator and owner of Paralysis Escape Rooms on Pall Mall, an immersive horror-based escape experience, is backing the Stoke ON TREND GamesJam:

"As a business in the games industry ourselves - albeit escape rooms - we are delighted to be offering those coming into the city centre in June and July to scan the QR codes to play the games created, a special discount we think they'll enjoy...

"I'm a keen fan of games of any sort, and think that presenting our city centre in a digital format is a great way to attract new audiences and really put Stoke-on-Trent on the map for its innovation."

Jonathan Bellamy, Stoke-on-Trent City Centre BID Chair, thinks the event is just the ticket to solidify Stoke-on-Trent's place on the international gaming circuit:
"We're so pleased that so many local students have engaged with Stoke ON TREND GamesJam and are showcasing their work to a wider audience here in the city centre. We strongly encourage you to pay a visit and find the QR codes so that you can play them, download them, view them, and rate to help us give the next top games developer the opportunity to kickstart their career in the gaming industry.
"Stoke ON TREND GamesJam gives you the opportunity to come and experience our city's heritage and culture in a brand-new, unique, and digital way through the medium of games.
"It's important to note that this is a pilot project, and we will be learning and building on our successes from this year, to ensure an even bigger and better Stoke ON TREND GamesJam next year – and if you think you have what it takes to create a winning game, we invite you to take part. Watch this space!"
Related
0 Comments