Today is #DarwinDay – a celebration day to commemorate the birthday of Charles Darwin on 12 February 1809.
But you may be questioning what is the connection with Charles Darwin and Stoke?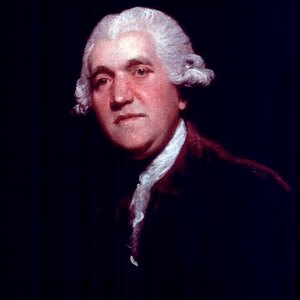 Well it all begins with Stoke's most famous name, Josiah Wedgwood.
Josiah Wedgwood, Master Potter and founder of the Wedgwood company, and Erasmus Darwin, physician and one of the key thinkers of the Midlands Enlightenment, became life-long friends through their interest of Science. Both were members of the Lunar Society - a dining club and informal learned society of prominent industrialists, natural philosophers and intellectuals who met regularly between 1765 and 1813 in Birmingham.
Josiah's eldest daughter Susannah Wedgwood, would go onto marry Erasmus' son, Robert Darwin. Together, they had six children, one of which was Charles Darwin. Charles would also go on to marry a Wedgwood – his first cousin and granddaughter of Josiah Wedgwood, Emma Wedgwood.
Inheritance of Josiah's wealth along with Robert Darwin's own income as a physician, enabled him to fund his son Charles Darwin's place on the Voyage of the Beagle and then gave him the income that enabled Charles to pursue his chosen vocation in natural history that ultimately allowed him the time to formulate his theory of evolution.
Better than a dog…
When Charles Darwin was considering marriage, he drew up a list of pros and cons which are well-documented:
Marry:
Children
Constant companion who will feel interested in one
Object to be loved and played with
Better than a dog
Home and someone to take care of home
Only picture yourself a nice soft wife on a sofa with a good fire and books and music.
Not marry:
Freedom to go where one liked
Choice of society – and little of it
Not forced to visit relatives
The expense and anxiety of children:

Loss of time
Cannot read in the evenings
Less money for books, etc.
His conclusion? "It is intolerable to think of spending ones life like a neuter bee, working, working and nothing after. MARRY…MARRY…MARRY."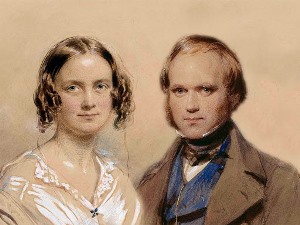 Emma Wedgwood was born and lived with her family at Maer Hall in Maer, a small rural village located close to Stoke-on-Trent in nearby Newcastle-under-Lyme, just seven miles from Wedgwood's Etruria works. Charles Darwin spent many holidays at his Uncle's home in Maer. Charles enjoyed the walking and shooting there, and fostered his interest in the natural world there, even studying the activities of earthworms!
It was at Maer Hall that Charles Darwin proposed to Emma on 11 November 1838 and on 29 January 1839 they were married at St. Peter's Church, Maer which stands close by on the hillside overlooking the Hall.
So there you have it, Darwin was a grandson of our greatest potter and it was in Maer, a small rural village on the outskirts of the city, nearly two hundred years ago, that Charles Darwin – one of the greatest and most controversial names of the last 500 years – fell in love, married, and worked on some of his world-changing theories.
Related
0 Comments