Booooooooooooooooo!
Did we scare you? Halloween is upon us and there are some spooky things going on!
We have all had our plans for the year turned upside down due to the ongoing Covid-19 pandemic and Halloween is the next festivity to be affected. The spooky season is approaching and October half term is usually a time for all-out haunted activity but this year's ghostly activities will have to be celebrated a little differently.
The government have advised against trick or treating; apple bobbing is not going to be most Covid-friendly activity; and meeting in large groups isn't allowed meaning gatherings must comply with local rules - check the goverment website for the latest local advice.
For the bigger kids amongst us, Halloween themed nights are usually a big hit in pubs and clubs. However a spooky-themed night out will be rarer than a Halloween Blue Moon, as nightclubs are currently banned from opening in all parts of the UK. Pubs are currently open in Stoke-on-Trent but do check any local restrictions ahead using the government's postcode checker.
However, fear not, it's not all doom and gloom… well it is, this is Halloween we're talking about! Things are still a-stirring and we can still have lots of fun with a host of family friendly ideas and events that look pretty spooky!
We can still dress up with family – why not be a little creative and dress up as something that includes a face covering, such as a scary surgeon – spooky and Covid-compliant! If you didn't want to go all-out with a costume, you could always decorate your everyday face mask with some Halloween decoration. Why not try a drop of fake blood or draw a creepy smile?
There are some great events and activities still taking place to keep you and your family entertained this half term.
Follow the Trentham Estate's Trickery Trail where the witches and wizards have being playing tricks in the gardens. There will also be some spooky activities taking place including Wizarding Wands, Broomstick Building, and Sorcerous Spells! Trentham Monkey Forest will be hosting a fancy dress competition whilst Trentham Treetops will be daring you to hit the heights of the tree top ropes course and conquer the challenges and obstacles after dark with Trentham Treetops Halloween Spooktacular!
Head to World of Wedgwood this half term where there's fun for the whole family, from Halloween pottery painting, creating unique Christmas baubles and pot throwing, to museum trails, delicious dining and bracing woodland walks.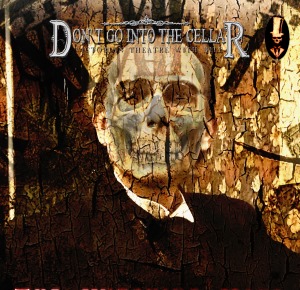 At the Potteries Museum & Art Gallery in the City Centre, visitors are invited to take part in the national Where's Wally? Spooky Museum Search! The museum will also be holding a spooky Friday Twilight – The Witching Hour, where Don't go into the Cellar theatre group present Montague Rhodes James with another selection of unsettling tales of antiquarian terror! Also in the City Centre, XP-VR will be terrifying guests with their Fright Nights! Taking place every evening during October Half Term and Halloween 2020, there will be more virtual reality jump scares, ghosts, zombies, evil clowns and creepy 'abandoned' corridors than ever before!
Alton Tower's Scarefest is back once again for spooks, frights and thrills for everyone! The Theme Park becomes home to Halloween, remaining open until late so you can enjoy your favourite rides in the dark plus loads of extra entertainment.
For a full listing of things to see and do and events taking place, head to visitstoke.co.uk and remember to use #MyStokeStory on your social media posts.
Whatever you decide to do this Halloween, stay safe, think of others, enjoy yourselves and when visiting attractions or events, remember to look out for the VisitBritain 'We're Good To Go' mark on their website, or you can always email an enquiry. The mark means that the event is up to Covid-19 industry standard.
Related
0 Comments