What is your name and how many kids to you have and what are their ages?
Hi, my name is Laura Carter, I chair the Refugee Mothers' Support Network and run the Stoke-on-Trent Mum's Club. I have two children, Harry, 9 years old, and Freddie who is 10 months old.
What places you been visiting across the city during your Stoke-cation?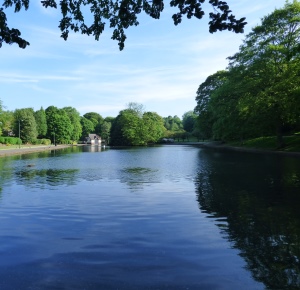 During our Stoke-cation we have been visiting as many parks and outdoor spaces as possible in and around Stoke-on-Trent. My aim is to show mums how much green space we have within the city that is not only free to use but also really suitable for all ages and safe to visit during the COVID-19 lockdown. Our favourites are Burslem Park and Tunstall Park where we've been meeting some of our mums at a social distance. Hanley Park has always been one of our favourite places to visit in Stoke-on-Trent, it's a really versatile space with some amazing views and architecture. And we absolutely love Trentham Gardens, it has so much to offer and the lake is a great size for a stroll with the kids that isn't too taxing for them.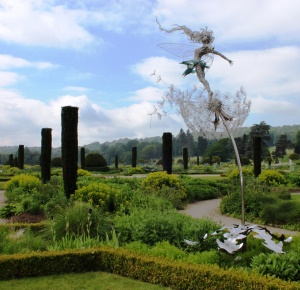 What places have you been dining at during your Stoke-cation and have you took advantage of the Eat Out to Help Out scheme?
We've only recently started to dine out after being in lockdown and visited the Toby Carvery at China Gardens as it's my sons favourite place to have lunch. Our experience was amazing, socially distancing regulations and cleanliness were brilliant. But what made the experience even better is that this has been my daughters first experience of trying food in a restaurant setting as she has a lot of food allergies. The the staff at China Gardens were so accommodating and even though we weren't paying for a full meal for her (being only 10 months), they gave my my meal on two separate plates so that the food that she could try wouldn't be contaminated by food with dairy in. On top of this, because we visited China Gardens on a Tuesday we qualified for the Eat Out to Help Out scheme, so the bill for two adults, one child and a baby was less than £20!
We were so impressed with how China Gardens have managed to adhere to government guidelines that it's given us the confidence boost to try different places.
How have you found visiting these places, were new safety measure in place and was social distancing enforced?
The indoor spaces that we have visited have all been amazing with following social distancing. They've allowed more space for queuing and have been cleaning a lot more. Everything I have witnessed has made me feel really confident that the people and businesses of Stoke-on-Trent are doing everything possible to protect us from Covid-19.
What is your favourite Stoke-cation destination and why?
There are just too many places to choose from. All of the parks we visit are so beautifully maintained and have a lot of activities for children to do. One of the places that we visit several times a week is Holden Pools and Ford Green Nature Reserve. It's only a couple of streets away and the paths that were installed makes it so kid friendly. It makes it such an easy stroll with pushchairs and bikes! The pools offer some amazing wildlife spotting opportunities and there's even a Facebook group where photographers showcase the pictures they've taken. We love to visit and spot what we've seen in the group, and say 'hello' to the regular fishermen that we meet. All in all it's just a beautiful place to visit filled with friendly stokies!
If you were showing a visitor around – where would you take them with your 'local' knowledge – a secret or less known place but somewhere well worth visiting?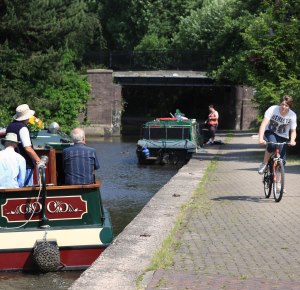 I would take them everywhere! Stoke-on-Trent has so many versatile spaces. We have such lovely green spaces, traditional markets and the city is absolutely packed full of culture. I think I would want to show them the heritage of Stoke-on-Trent and definitely visit some of the pottery sites, the museums are a must. And maybe a walk along the Caldon Canal and Trent & Mersey canal so that they can really get a feel of the heritage of Stoke, particularly around Etruria and Middleport. I think taking them 'up Hanley duck' is a must for a bite to eat in the cultural quarter. Then they could pop along to a mums group and meet some of the mums of Stoke-on-Trent for their recommendations.
What is your favourite thing about living in Stoke-on-Trent?
My favourite thing about living in Stoke is, firstly, the people and, secondly, it's proximity to so many amazing places. I love that I can pop to a local market and end up having a chat with a complete stranger, or post on a local group and find out information from people I've never met.
The charity that I'm involved with helps refugee mums and children from all over the world and my biggest source of donations are mums from across Stoke-on-Trent. People are so willing to help and support each other. During COVID-19 a lot of the support we've needed has been via Facebook posts and groups, but I'm always completely blown away by people's willingness to help! Stokies really do come together when needed.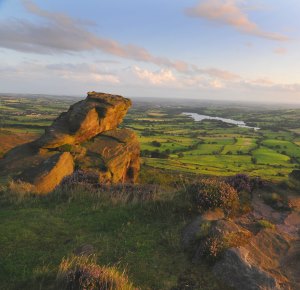 I also love that I can jump in my car and in 20 minutes I'm in the Peak District. As a family we love exploring the peaks and Stoke-on-Trent is just the best place to live to do so. We can literally pack up the kids and be in a national park in a matter of minutes! Or if we don't feel like driving out, there is so much outdoor space on offer that's within walking distance.
What's your favourite Stoke delicacy?
It's got to be an oatcake... Cheese and mushroom for me!
Related
0 Comments