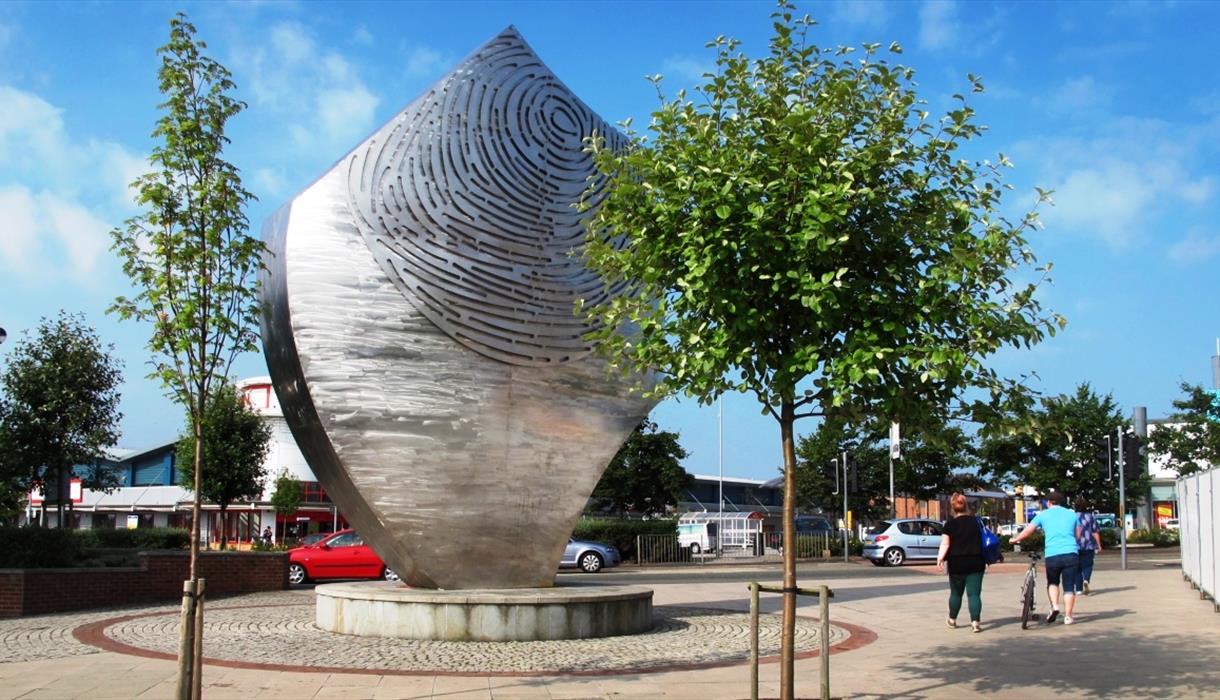 About
Sculptor: Robert Erskine. This sculpture is inspired by a shard of pottery from Roman times that was found in an underground oven when the former Wedgwood pottery site in the city was being redeveloped. Reflecting the city's ongoing reputation as The Potteries the artwork is 300 times larger than the shard it is based upon. It shows the fingerprint that was found on the original piece of Roman pottery which is thought to date back hundreds of years. Tunstall Shard stands 35ft high by 27ft wide and weighs 7.5 tons.
Have your say on public art in the city...
Stoke-on-Trent City Council is creating a register of public art to help inform planning decisions, related to any future regeneration schemes – as well as seeking to understand how people currently engage with public art in Stoke-on-Trent.
The authority already has a 72-strong inventory of public art installations across the city – some of which you can view here on the Visit Stoke website – and it is looking to develop the list even further – with the help of the city's residents/visitors.
If you are interested in taking part – please click on the following link to complete the survey:
https://www.stoke.gov.uk/info/20003/your_council_your_city/638/public_art
The engagement exercise will run until Wednesday 31 January 2024.
Map & Directions
Road Directions
Accessible by Public Transport.
TripAdvisor