Golden (The Flame that Never Dies)
Chatterley Valley, Chatterley Road
Tunstall
Stoke-on-Trent
near
ST6 5JA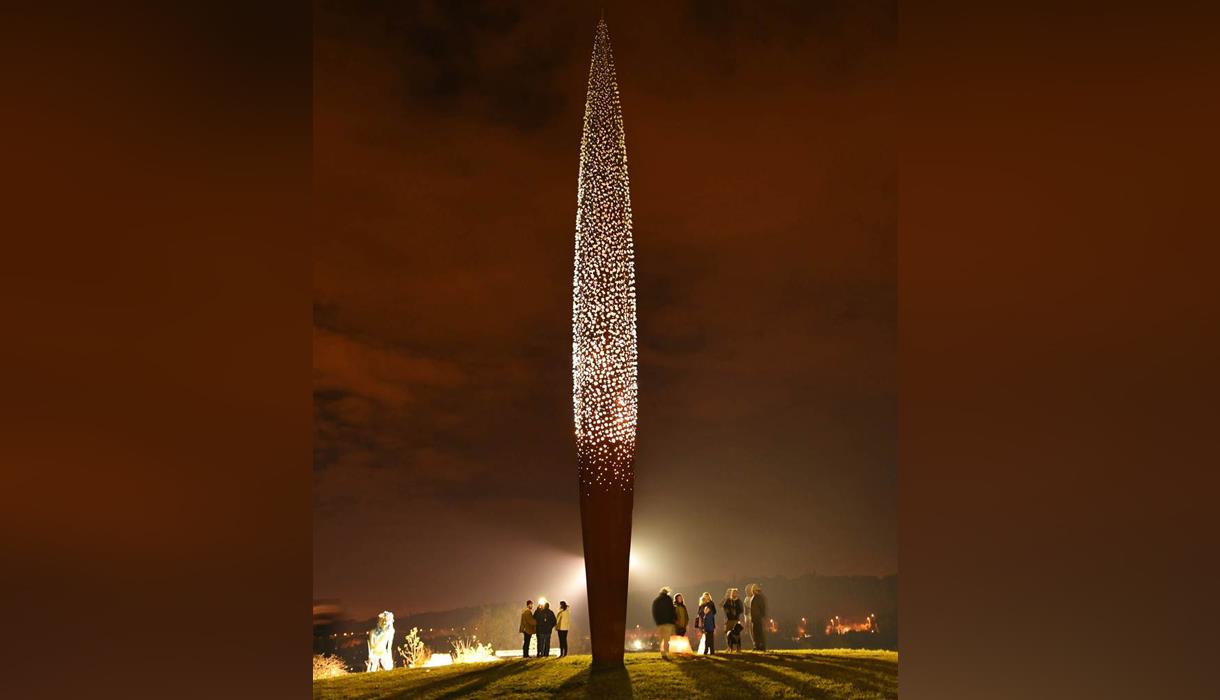 About
Golden: The Flame That Never Dies, an iconic 21 meter high public artwork designed by internationally renowned artist Wolfgang Buttress (www.wolfgangbuttress.com ), was installed on the old Goldendale Ironworks site in Tunstall, Stoke on Trent in 2016. The piece makes reference to the flame that was permanently lit when the ironworks was in operation on the site.

To facilitate the community ownership of Golden, Wolfgang was keen to work with a local arts company and commissioned North Staffordshire based participatory arts company Letting in the Light (www.lettinginthelight.org.uk)
Golden contains 1500 glass spheres that are internally lit. 1500 community members have worked with Letting in the Light and creative writer Sue Harding to write Wishes on paper that local schools hand made especially for this project. Some participants took part in a writing exercise to create a 10 beat line that defines what they could imagine seeing coming over the horizon if they stood on top of Golden. Others chose to write song lyrics, names of loved ones or their own personal message for the future. Each Wish has been rolled up and permanently enclosed in one of 1500 spheres.
TripAdvisor