Lance-Sergeant John Baskeyfield VC
Greyhound Way/Pavilion Drive Roundabout
Festival Retail Park
City Centre
Stoke-on-Trent
ST1 5NZ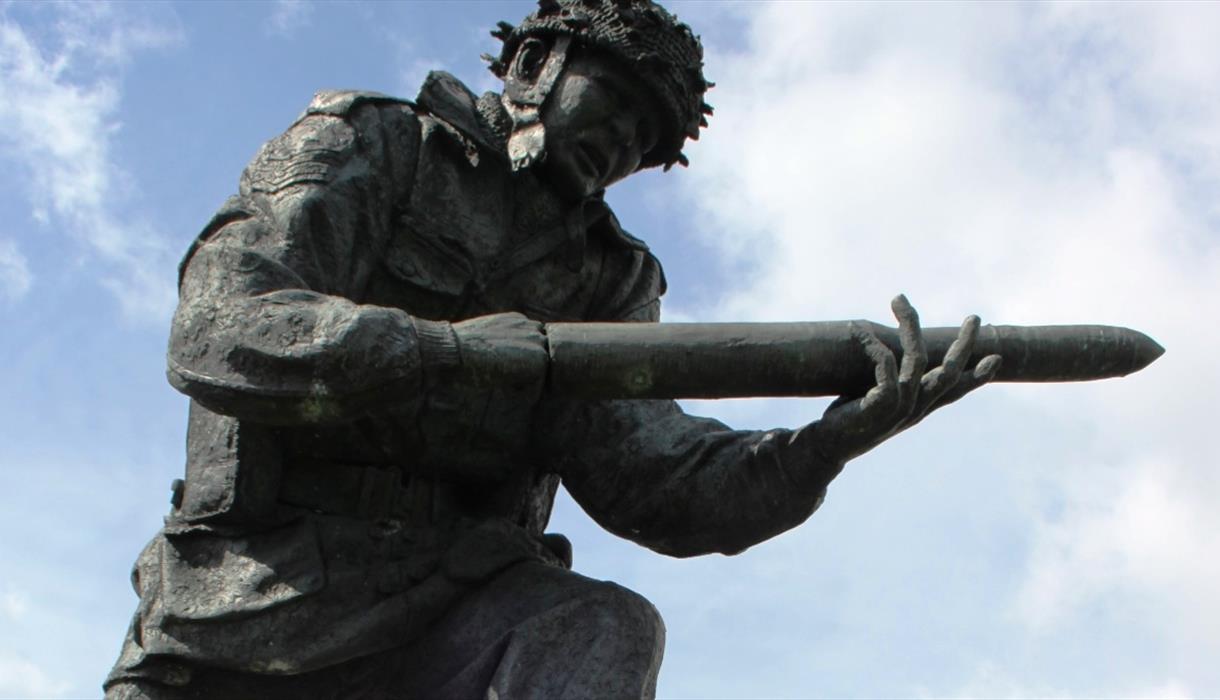 About
Born in Burslem in 1922, Lance-Sergeant John Daniel Baskeyfield VC was recipient of the Victoria Cross. After being called up to the army in 1942, he served with the South Staffordshire Regiment, sought and died in the subsequent Battle of Arnhem in 1944, aged 21. The sculpture features Sergeant Baskeyfield in World War II uniform loading a cannon shell. He wears battle kit, including a helmet camouflaged with leaves, and has the stripes of a sergeant on his left sleeve. The sculpture conveys the strength and determination of those struggling midst the adversity of war.
Have your say on public art in the city...
Stoke-on-Trent City Council is creating a register of public art to help inform planning decisions, related to any future regeneration schemes – as well as seeking to understand how people currently engage with public art in Stoke-on-Trent.
The authority already has a 72-strong inventory of public art installations across the city – some of which you can view here on the Visit Stoke website – and it is looking to develop the list even further – with the help of the city's residents/visitors.
If you are interested in taking part – please click on the following link to complete the survey:
https://www.stoke.gov.uk/info/20003/your_council_your_city/638/public_art
The engagement exercise will run until Wednesday 31 January 2024.
TripAdvisor