St. Peter's Community Mosaic
Stoke Minster
Glebe Street
Stoke
Stoke-on-Trent
ST4 1LP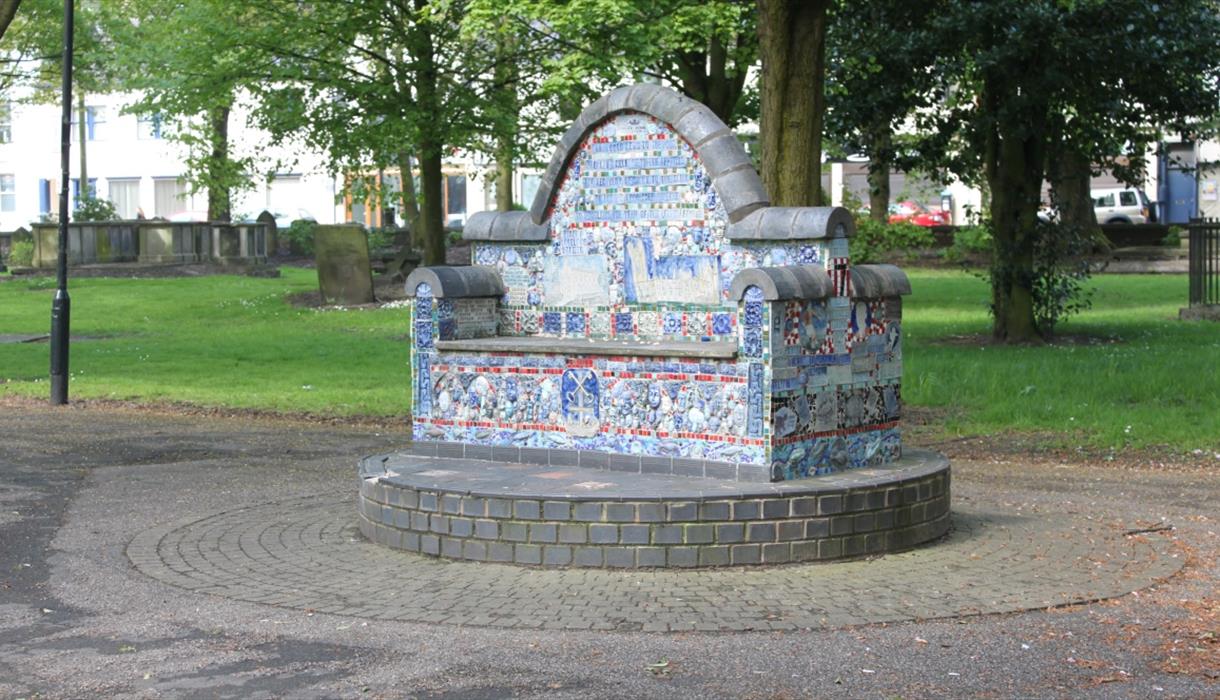 About
Sculptor: Philip Hardaker. Ceramic sculptor Philip Hardaker made this seat with help from Stoke-on-Trent school children. The images on the artwork celebrate key themes from local life including sporting, theatre and industrial references that all reflect the diverse cultural communities that exist in the city.
Have your say on public art in the city...
Stoke-on-Trent City Council is creating a register of public art to help inform planning decisions, related to any future regeneration schemes – as well as seeking to understand how people currently engage with public art in Stoke-on-Trent.
The authority already has a 72-strong inventory of public art installations across the city – some of which you can view here on the Visit Stoke website – and it is looking to develop the list even further – with the help of the city's residents/visitors.
If you are interested in taking part – please click on the following link to complete the survey:
https://www.stoke.gov.uk/info/20003/your_council_your_city/638/public_art
The engagement exercise will run until Wednesday 31 January 2024.
TripAdvisor