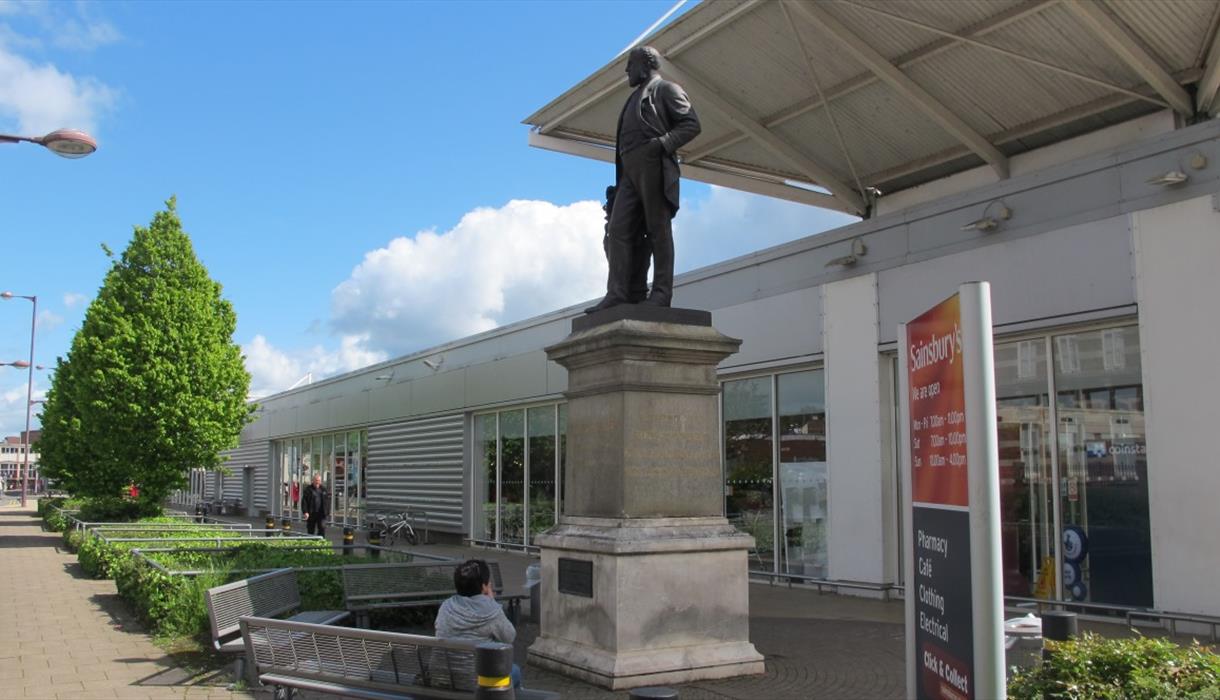 About
Sculptor: Sir Thomas Brock. Colin Minton Campbell was the grandson of Thomas Minton founder of the famous fine bone china company in Stoke-on-Trent. In 1880 he was elected Mayor of Stoke-on-Trent and occupied office for three years, he died in 1885. The statue depicts Campbell in contemporary clothing, his left hand in his pocket. His right hand holds a scroll and rests on a bronze reproduction of one of his company's products. On top of the tall pedestal with a stork motif is a small decorative bowl with handles.
Have your say on public art in the city...
Stoke-on-Trent City Council is creating a register of public art to help inform planning decisions, related to any future regeneration schemes – as well as seeking to understand how people currently engage with public art in Stoke-on-Trent.
The authority already has a 72-strong inventory of public art installations across the city – some of which you can view here on the Visit Stoke website – and it is looking to develop the list even further – with the help of the city's residents/visitors.
If you are interested in taking part – please click on the following link to complete the survey:
https://www.stoke.gov.uk/info/20003/your_council_your_city/638/public_art
The engagement exercise will run until Wednesday 31 January 2024.
TripAdvisor