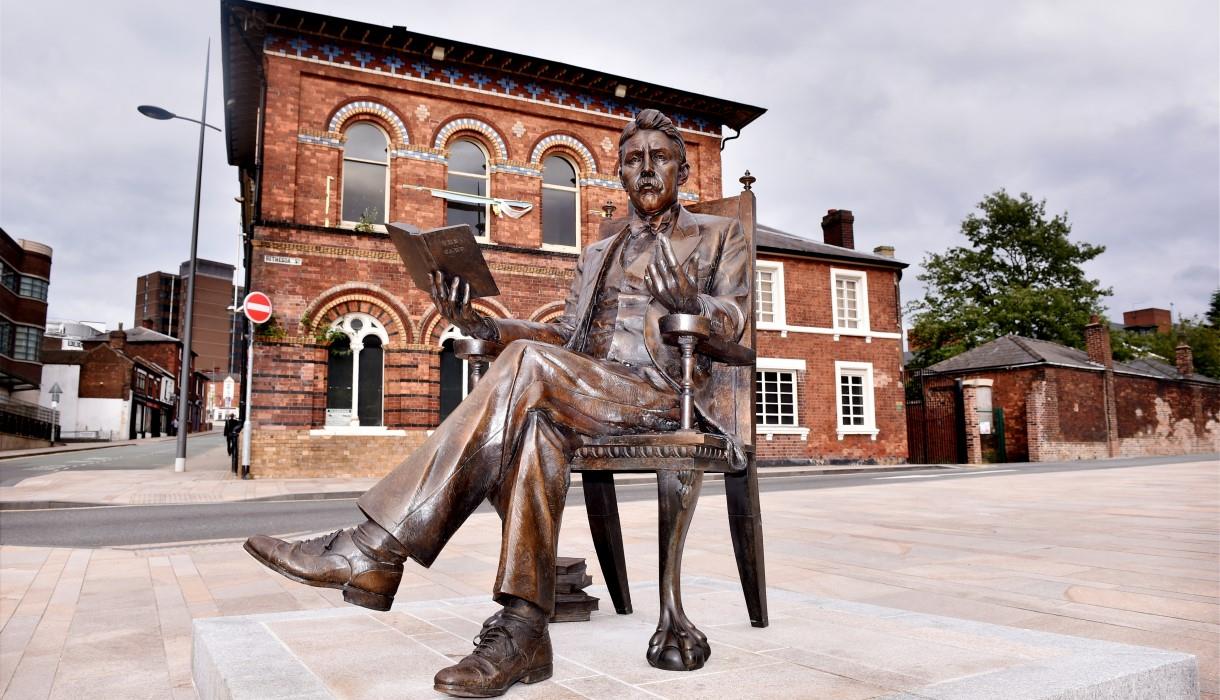 About
Sculptor: Michael Talbot and Carl Payne. The statue of author Arnold Bennett (1867 - 1931) is located on Bethesda Street outside The Potteries Museum and Art Gallery in Hanley. The staue celebrates Stoke-on-Trent's most famous literary son. The two metre high bronze sculpture of novelist, playwright and essayist Arnold Bennett was revealed to the public on 27th May . The statue was commissioned by the Arnold Bennett Society, funded by the Denise Coates Foundation and gifted to the city.
Have your say on public art in the city...
Stoke-on-Trent City Council is creating a register of public art to help inform planning decisions, related to any future regeneration schemes – as well as seeking to understand how people currently engage with public art in Stoke-on-Trent.
The authority already has a 72-strong inventory of public art installations across the city – some of which you can view here on the Visit Stoke website – and it is looking to develop the list even further – with the help of the city's residents/visitors.
If you are interested in taking part – please click on the following link to complete the survey:
https://www.stoke.gov.uk/info/20003/your_council_your_city/638/public_art
The engagement exercise will run until Wednesday 31 January 2024.
TripAdvisor