Outdoors
Summer is a great time to spend time outdoors.
Whether it's when the sun is shining and we're soaking up the warm rays not knowing when we'll be seeing it again, or whether it's huddling underneath an umbrella hoping that "it's only a shower" - we love spending time outdoors in the summer despite what the British weather throws our way.
Lockdown has given us a great opportunity to explore the outdoor spaces around us through our allocated daily exercise - whether this was through walking, cycling, or running! But as lockdown measures are eased, the adventures don't have to end!
We have some fantastic outdoor spaces in and around the city where you can enjoy your summer Stoke-cation. From great garden attractions to peaceful parks, canal-side walks to walks with monkeys - we have it all.
Keep exploring this summer, and discover an alternative view to our city. Don't foget to share your adventures with #Stokecation and #MyStokeStory.
Please note that the situation is changing daily and whilst we're working hard to keep the information up-to-date, please do check with attractions and venues to ensure they're open and whether pre-booking is required.
---
GARDENS & OUTDOOR ATTRACTIONS
---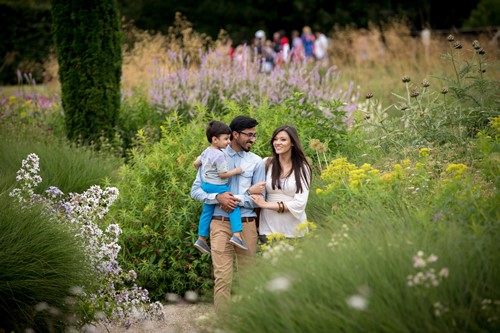 Enjoy some peace and tranquility this summer by visiting some of the wonderful gardens in and the around the city.
Trentham Estate's award winning gardens are one of the most successful garden revival projects in the UK that has seen the contemporary revival of the famous Italian Gardens along with the development of the Rivers of Grass and the adjacent Floral Labyrinth.
You can easily go on a tour of the world this summer - simply head to Biddulph Grange Gardens where you walk through smaller hidden interlinking world themed gardens including an Italian terrace, Chinese garden, Egyptian pyramid, dahlia walk, and a Scottish glen. The gardens are home to trees and plants brought from far flung destinations around the globe by the daring Victorian plant hunters.
The idea of the Dorothy Clive Garden was initially created by Colonel Harry Clive in 1940, to provide his wife Dorothy, who was suffering from Parkinson's disease, with a 'series of interesting walks'. Unfortunately Dorothy died in 1942 but Harry continued to persevere with his creation. Today visitors to the garden can enjoy a variety of landscaped features such as a woodland garden and waterfall, a hillside alpine scree and pool, a large collection of rhododendrons and azaleas, a summer flowering rose walk, vibrant seasonal borders, an edible woodland as well as a diverse collection of unusual plants, shrubs, and trees including magnolias and camellias.
If you go down in the woods today, you're sure of a big surprise! Go along to Trentham Monkey Forest and meet 140 Barbary macaques who are free-roaming in beautiful English forest. Walk along the 3/4 mile path and watch the macaques interact with each other as they go about their daily lives. There have been 4 lockdown babies born this year too - so keep your eyes peeled for a cuteness overload!
---
PARKS
---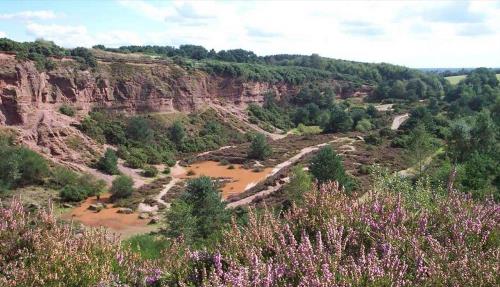 We are very lucky to have so many amazing parks in the city. We have an outstanding collection of Victorian parks around the city including Tunstall Park, Burslem Park, Hanley Park, Fenton Park, and Queens Park (Longton). Hanley Park has just undergone a huge transformation that has seen the park's main historic features and elements revamped and brought back to life following £4.5 million of National Lottery funding. Improvements include the restoration of the Pavillion, which is now home to a fantastic cafe; restoring the Boathouse, bandstand, and the terracotta Hammersley Fountain; and repairing canal bridges, fences, gating and footpaths, and restoring the bandstand.
Located just outside the City Centre, Central Forest Park is a beautiful 49-hectare green space in the heart of the city and includes a lake & grassland with plenty of paths for walking and cycling as well as the brilliant Stoke Skate Plaza.
Elsewhere we have fabulous country parks where an abundance of wildlife and wildflowers flourish. Westport Lake is the city's largest body of water and provides a haven for a variety of species of birds and wildlife. Park Hall Country Park is a fantastic place to explore with a varied landscape of sandstone canyons, open heathland, wildflower meadows, deciduous and coniferous woodland and wetland areas. Following extensive works to transform 50 hectares of the former colliery spoil heap ten years ago, Chatterley Whitfield Heritage Country Park has matured into a great open space where the combination of the restored brook, planting of a variety of trees and wildflower plants has helped to bring lots of wildlife to the park.
---
CANALS
---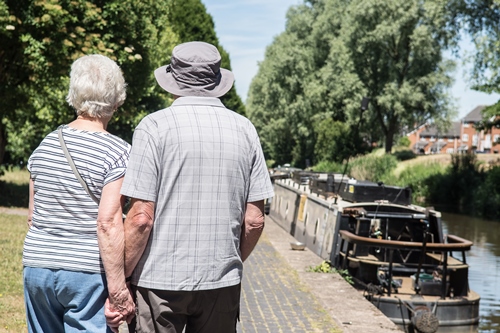 We have two canals running through the city - the Trent & Mersey Canal and the Caldon Canal. Both canals provide great spaces to relax, walk, cycle, run, walk your dog, picnic, or just to spend time with your thoughts! The canals bring wellbeing opportunities and offer fantastic routes and great fun days out. For more information about the canals including downloadable activities, visit the Canals & River Trust website pages for the Trent & Mersey Canal and the Caldon Canal.
---
WALKING & CYCLING
---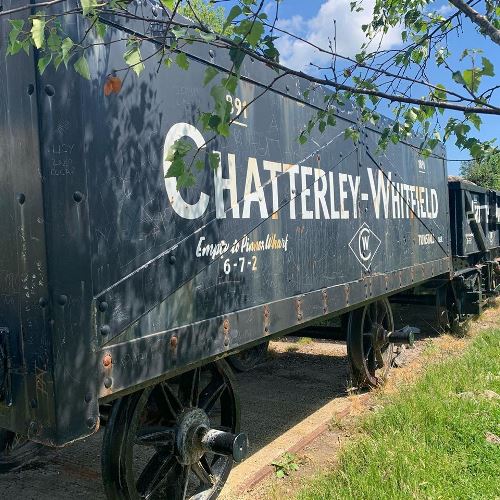 Our city is one of the greenest city's in the UK and wherever you are in the city, you are never far away from a footpath, greenway, or towpath that you can explore and enjoy a walk or a ride. We have miles and miles of fairly level traffic-free green corridors running through the city that you can enjoy whatever your fitness levels. As part of the huge network of greenways and canal towpaths, we have National Cycle Network routes going through the city - the NCN 5 and NCN 55. Take a look at Sustrans interactive cycling map of Stoke-on-Trent where you can find information about traffic free routes, bike lanes, and leisure cycle routes. Why not follow the China Trail cycle route? Download your copy of the route map.
---
OUR TOP PICKS FOR A PICNIC!
---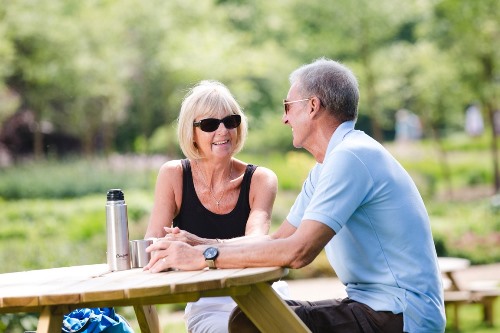 What better way is there than to enjoy the outdoors by finding a peaceful spot and enjoying a delicious picnic? Take a look at our guide Where to enjoy a picnic in Stoke-on-Trent for some ideas!