Where to enjoy a picnic in Stoke
Summer is here and there is no better way to enjoy a sunny day than finding a beautiful spot in scenic surroundings where you can kick back and relax and enjoy a picnic!
We are really lucky in Stoke-on-Trent to have so many fantastic green spaces where you can spend time relaxing from everyday life! So, grab the picnic blanket, make the sandwiches, pack some nice treats, and enjoy a delicious picnic this summer!
Here are our top ten spots for a great picnic in Stoke-on-Trent this summer - click on the images for more information:
---
HANLEY PARK
---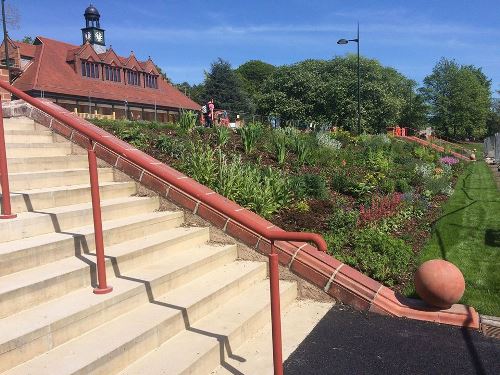 Hanley Park, located just outside of the ring road of the City Centre, is one of the UK's largest Victorian public parks. Major transformation works to the Grade II listed park have just been completed including restoring the fantastic Pavillion, which has seen the opening of a brilliant new cafe, as well as restoring the bandstand, the terracotta Hammersley Fountain, repairing canal bridges, fences, gating and footpaths.
---
WESTPORT LAKE
---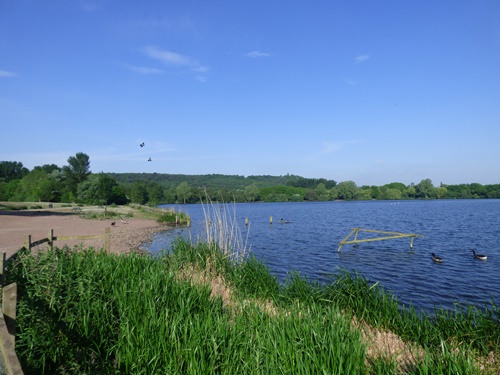 Westport Lake is the city's largest body of water and provides a haven for a variety of species of birds and wildlife. There are also footpaths around the lake and great spots to take a picnic!
---
TRENTHAM GARDENS
---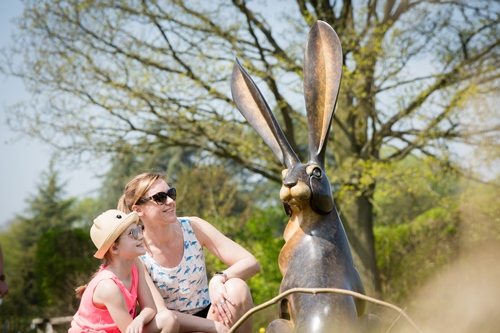 You'll be spoilt for choice for where to have your picnic within Trentham Gardens!
Choose from the Italian Gardens, the Rivers of Grass, the adjacent Floral Labyrinth, or simply find a quiet spot on the grass overlooking the mile long, Capability Brown designed, Trentham Lake.
---
QUEEN'S PARK LONGTON
---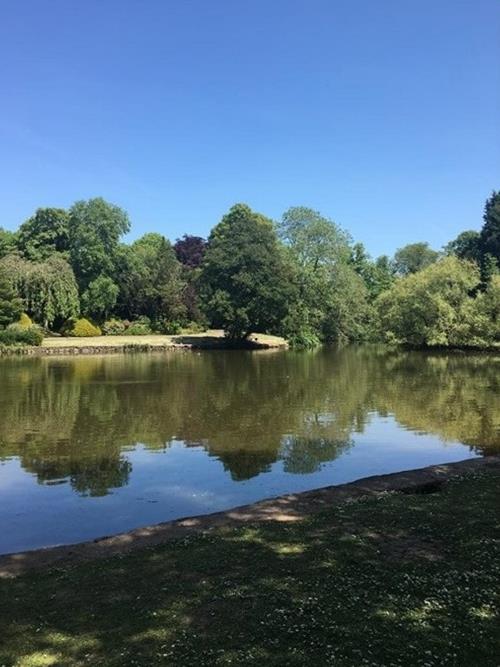 Another one of the city's fabulous parks, Queen's Park is located in Longton and is famous for it's trees, horticulture and lakes. It is a lovely place to spend time outdoors with family and friends and take a picnic!
---
PARK HALL COUNTRY PARK
---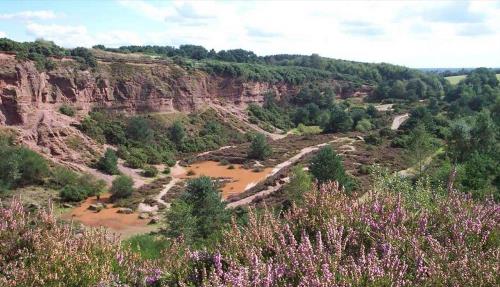 Park Hall Country Park is a fantastic place to explore with a varied landscape of sandstone canyons, open heathland, wildflower meadows, deciduous and coniferous woodland and wetland areas. You will find extensive views over Stoke-on-Trent and neighbouring Staffordshire Moorlands. Part of the site is designated as a geological Site of Special Scientific Interest and National Nature Reserve. The site contains an extensive network of footpaths and lots of spots to relax with a picnic!
---
CHATTERLEY WHITFIELD VALLEY NATURE RESERVE
---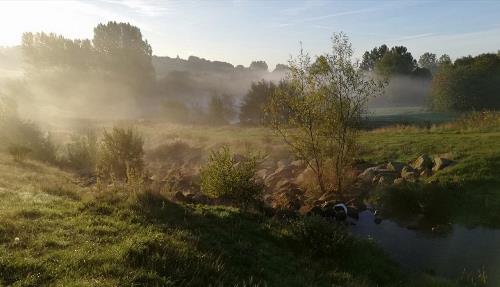 Chatterley Whitfield Heritage Country Park opened nearly 10 years ago following three years of work to transform 50 hectares of the former colliery spoil heap. Work involved removing approximately one-third of the spoil heap and using it to landscape the ground. Ford Green Brook that formerly ran through a culvert under the spoil heap was restored into an ecologically friendly open stream. The park has now matured into a great open space where the combination of the restored brook, planting of a variety of trees and wildflower plants has helped to bring lots of wildlife to the park. Find a nice quiet spot for a picnic and see what wildlife you can spot!
---
BURSLEM PARK
---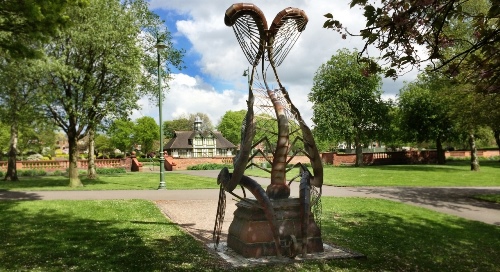 Burslem Park was recently regenerated to it's former glory and the Grade II listed Victorian is home to a lovely lake and a formal terrace garden overlooked by a beautiful restored pavillion.
---
CENTRAL FOREST PARK
---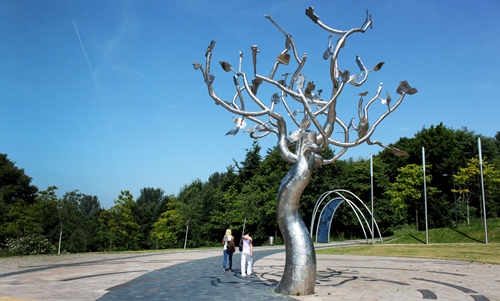 Central Forest Park is a beautiful green space in the heart of the city and links with a number of the city's greenways. The grassland provides an important home for insects, birds, and unusual plants, while carboniferous fossils can be found in the loose shale of the pit mound. As well being a great place to take a walk, cycle, or enjoy the huge Skate Plaza, it is also a fantastic place for picnic!
---
CANALS
---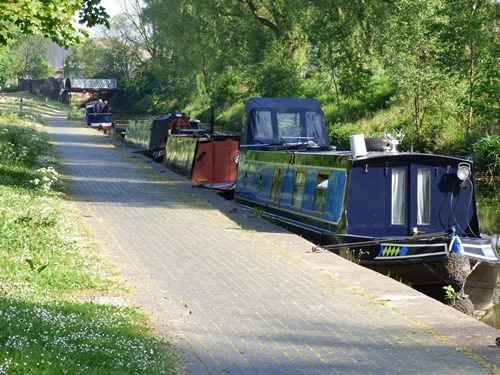 We are lucky enough in Stoke-on-Trent to have two wonderful canals meadering through the city - the Trent & Mersey Canal and the Caldon Canal.
Both of the canals offer great opportunities to stretch the legs, whether on foot or on bike and find a quiet spot to enjoy a picnic!
---
TUNSTALL PARK
---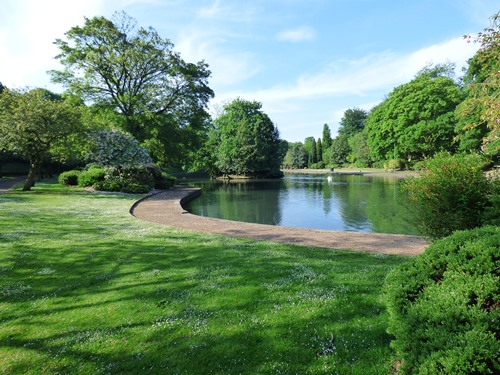 Another brilliant spot for a picnic is the Grade II listed Tunstall Park, also known as Victoria Park. The park is a beautiful open space with a lake and houses a range of buildings including the boathouse, bandstand, bowls pavilion, clock tower, floral hall, and lodge.
---
STAY SAFE THIS SUMMER
---
Remember to stay safe this summer. While the sun is shining, it may seem tempting to take a dip and cool off in open water but please consider the risks and do not use the city's lakes, canals or open water areas for swimming. Strong undercurrents and tangled weeds can cause even experienced swimmers to struggle and cold water below the surface could cause cramps, cold water shock and hypothermia. There is also the risk of illness and infection in open water.