Food & Drink
Holidaying at home means that you still need to relax. Afterall, lockdown has been a long slog.
It's time to walk-out on the wok, wish a farewell to the frying pan, say "so-long" to the spatular, and "au revoir" to the oven! Put your feet up and be waited upon - remember, you're enjoying a Stoke-cation!
So, if you're looking for the city's most contemporary dining experiences, or simply somewhere to grab a scrumptious family meal, this is the guide for you. Below you will find a pick of some great options for a meal out in Stoke-on-Trent. You can find a full list of restaurants, cafe's, and tearooms towards the bottom of this page. Please check with the venue that they are open before you travel and it is adviseable to book a table as venues will be running on a reduced capacity.
Don't forget that many restaurants are still offering take-away services! So if you're unable to get out or feel uncomfortable about dining out at this stage, you can still have a treat night whilst stying in!
Share your experiences by tagging #stokecation and #MyStokeStory.
Please note that the situation is changing daily and whilst we're working hard to keep the information up-to-date, please do check with attractions and venues to ensure they're open and whether pre-booking is required.
---
ORANGE TREE
---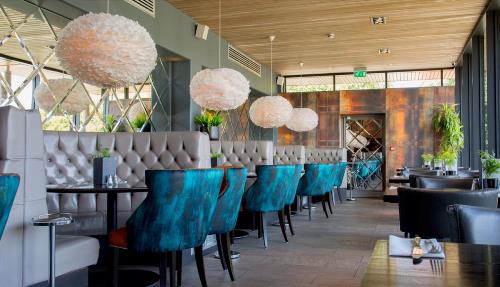 Enjoy a sophisticated yet easy going dining experience at the Orange Tree! The restaurant was given a complete makeover in 2013 and the décor and furnishings offer a fantastic mix of modernity and comfort. The menu offers a great selection of dishes using fresh, locally sourced ingredients that are expertly prepared and cooked and presented with care and attention to detail. So, enjoy a deserved relaxed night out in beautiful surroundings, with great food and friendly and attentive service! What's not to love!
---
THE QUARTER
---
Located in the City Centre's Cultural Quarter, The Quarter offers a Café by day and home-style bistro by night. Opened in 2016, The Quarter provides a warm, safe and positive environment where you can 'eat, drink and listen'. As well as serving fantastic home-cooked food, The Quarter take pride in serving quality coffee and tea from the highly recognised and award winning Matthew Algae. They are licensed to sell alcohol to accompany your dining in experience with the bar providing wines from around the world, exquisite and bespoke bottled beers, a variety of spirits as well as a premium cocktail and 'fizz' menu. The Quarter also provide a diverse selection of artists and performers and present live performances in the areas of music, poetry, comedy, debate, radio and recorded music to make your night out one to remember!
---
THE MILEHOUSE
---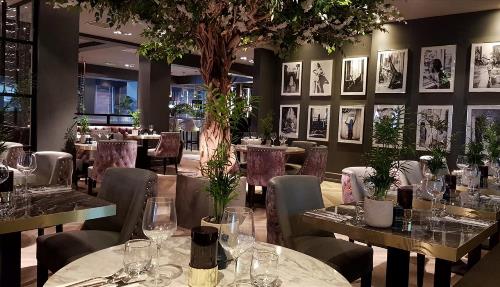 As soon as you walk through the door of the Milehouse Restaurant Bar & Grill, you know that you're going to have a wonderful dining experience. Opened in 2019, the restaurant is the area's new plush hot spot in for delicious food, gorgeous cocktails and stunning decor. Alongside delicious breakfast and lunch menus, the restaurant's main menu offers a selection of classic favourites in addition to a premium British steak selection.
---
LA BELLA NAPOLI
---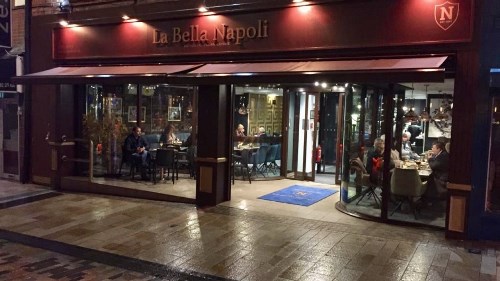 La Bella Napoli is an amazing, family-run, authentic Italian restaurant serving delicious home-cooked food. La Bella Napoli has recently relocated and the restaurant now occupies a fantastic position in Piccadilly, opposite the Regent Theatre in the City Centre's Cultural Quarter. So, even if we can't quite make it to Italy this summer, we can get a taste of it with La Bella Napoli's beautifully cooked food (including the best pizza's around)!
---
THE WORKS CANTEEN AT POTBANK SPODE
---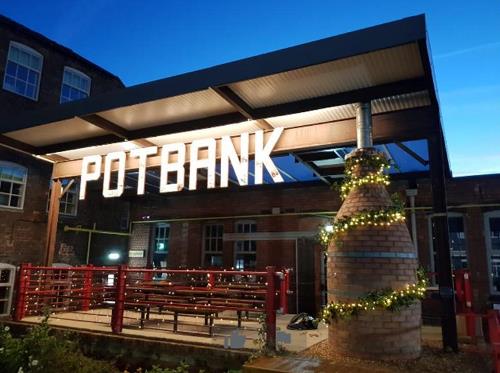 The Works Canteen at Potbank is a brilliant Café celebrating the ceramic industry at the former Spode pottery factory. The café's decor has been inspired by the Stoke site's former use and is reflected throughout by the use of original potters' stools as chairs and various ceramic designs in the tables. The food is excellent too with an excellent choice of hot and cold meals and snacks and a delicious selection of cakes!
---
THE EXCHANGE
---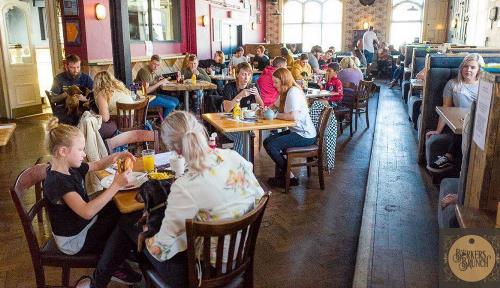 The Exchange is a fab bar & food venue in the City Centre. Located in the former telephone exchange building, Exchange offers quality casual dining (with some of the best burgers around), brilliant drinks & cocktails and is home to some of the city's best clubnights & music events.
---
THE GLOST HOUSE
---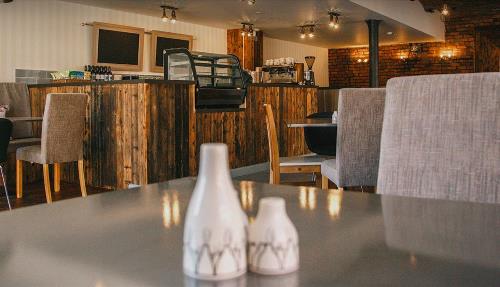 The Glost House is a fantastic independently owned café bar located in the historic Phoenix Works in Longton. The venue was launched out of a passion for simple, tasty, quality food and drink. Products and ingredients are sourced locally where possible, and the owners, Ann and Martin, work with a wide range of suppliers and producers across Staffordshire.
---
AFTERNOON TEA
---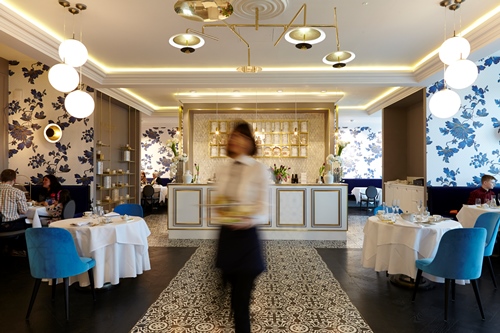 Holiday's are all about indulging! There's no better way to indulge than to take a quintessential English afternoon tea, and there's no better place to take one than in the home of the Potteries. After all, we certainly know a thing or two about how to serve up the perfect afternoon tea. Take a look at our guide to 10 great places for Afternoon Tea in Stoke-on-Trent (please check that they have re-opened before visiting).