Visit Virtual Stoke
We can't wait to welcome you back to our wonderful city once we are able to throw our doors open again! Whilst lockdown measures continue, you may not be able to visit our fantastic museums and attractions at the moment, but that doesn't mean we can't bring them to you!
Below you will find different ways to explore the city from your armchair! Whether it's exploring the fascinating objects in our museums, taking a virtual walk through galleries, watching videos, or taking part in home activities, we hope you can still enjoy a little bit of Stoke-on-Trent during the lockdown!
We will still be here at the end of this and we can't wait to see you soon!
---
MIDDLEPORT POTTERY
---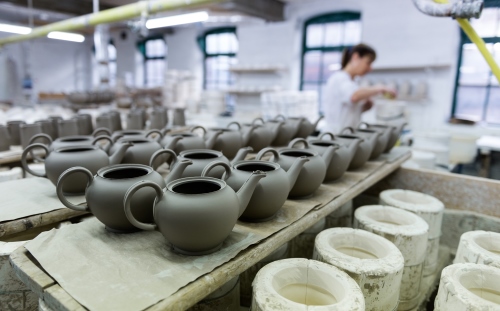 Factory Tours have been suspended at Middleport Pottery since the first lockdown in March to ensure visitor safety. The guided tours offer an exclusive insight into the skill and craftsmanship of pottery production on the site and visitors from all over the world have enjoyed this incredible experience. In doing so they have helped to raise vital funds and contributed to supporting the work of the charity Re-Form Heritage to maintain the fascinating Grade II* listed pottery factory.
Whilst we are unable to explore the factory in person, tread the creaky boards, hear the blungers or smell the clay, Middleport would like to invite you on a virtual walk and take a sneaky peek inside the pottery factory... re-form.org/middleportpottery/a-walk-around-a-pottery
---
POTTERIES MUSEUM & ART GALLERY
---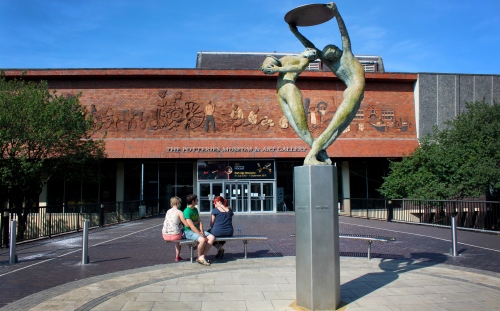 As the Potteries Museum & Art Galley are unable to host their annual Chinese New Year celebrations at the museum this year, they have instead created a special section on our website to help everyone enjoy the festivities at home. Welcome in the year of the Ox and take part in craft activities which include mask making and creating your own Chinese lantern.
Explore the galleries of The Potteries Museum & Art Gallery through Google StreetView! Stroll through the museum on your own private viewing – check it out on the museum's website: www.pmag.org.uk/virtual-gallery-tour/
The website also hosts some of the museum's collections online and around 4,000 of the museum treasures can be viewed on the Online Collections
The museum have brought together learning resources inspired by the collections, including activities, trails and worksheets. Discover fun activities to explore at home, which cover a range of curriculum areas to support your child's learning at www.stokemuseums.org.uk/PMAG/family-home-learning/
The museum also have a great blog where you can meet and learn about members of the museum team! www.stokemuseums.org.uk/pmag/blog/
---
BRITISH CERAMICS BIENNIAL
---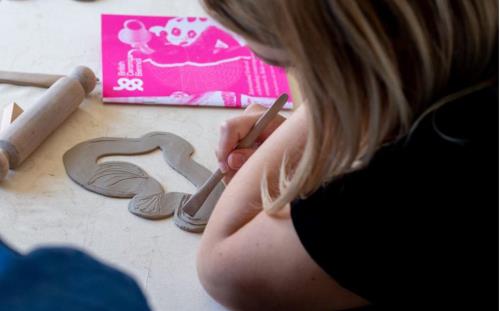 The British Ceramic Biennial have launched a new digital creative learning programme, #ClayAtHome.
#ClayAtHome is an online creative learning programme to get people to experiment and engage with clay at home. The programme includes video demonstrations of hands-on activities, podcast interviews with artists and social networking events. There are even recipes for salt dough if you don't have clay!
Visit www.britishceramicsbiennial.com/clayathome/ to start getting creative!
---
WORLD OF WEDGWOOD
---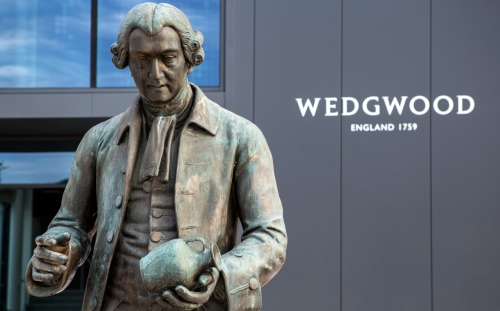 Explore the V&A Wedgwood collection at the World of Wedgwood online at www.wedgwoodmuseum.org.uk/collections/collections-online Filter the collection through type, body or decoration!
---
GLADSTONE POTTERY MUSEUM
---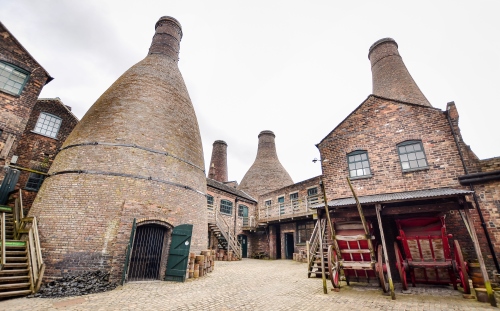 Ever wanted to stroll through a museum and have it all to yourself? Well, now you can as you wander through Gladstone Pottery Museum on a virtual exploration and explore what life was like in a Victorian potbank!
Gladstone have created a "Just for Fun" section on their website where you can find a quiz, puzzles and colouring in resources - www.stokemuseums.org.uk/gpm/just-for-fun-2/
---
FORD GREEN HALL
---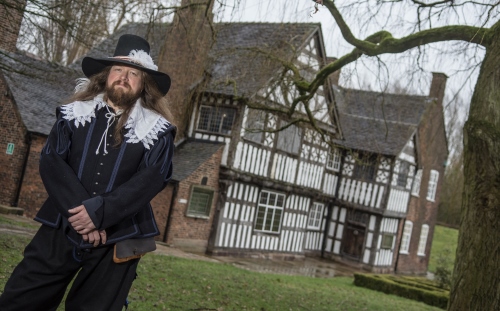 Step back in time and take a virtual tour around Ford Green Hall - a unique 17th century timber framed farmhouse which was home to the Ford family for over 200 years!
---
APEDALE VALLEY LIGHT RAILWAY
---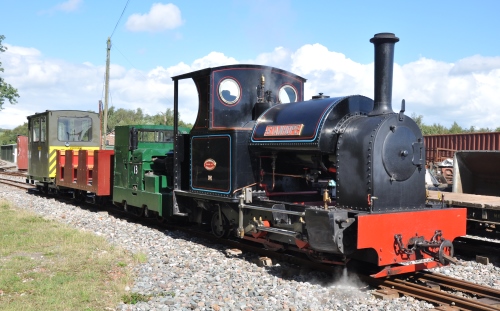 Trains might not be running at the moment but Apedale Valley Light Railway have a great reminder of what they have to offer on their Flickr page with some great video's and images. www.flickr.com/photos/185514500@N04/49828646778/
---
DISCOVER BENNETT'S FIVE TOWNS
---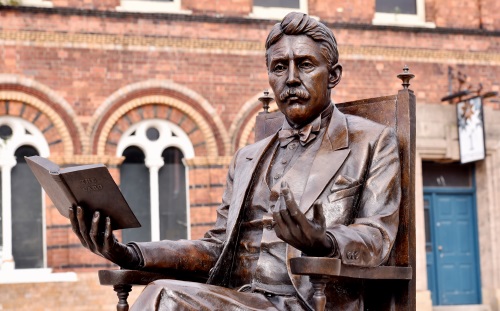 @Bennetts5Towns - a Twitter profile dedicated to Arnold Bennett's portrayal of The Potteries and its people have mapped out Bennett's 5 Towns on Google maps. Navigate from town to town, and book to book, to discover the locations that became immortalised in Arnold Bennetts tales of The Potteries. Use the links attached to each location to discover further information, articles, videos, radio programs and what's happening now in modern day Stoke-on-Trent. You will hear some potteries dialect and music and poetry from local artists along the way. www.google.com/maps/d/viewer?mid=1ECRURPyxHVdwCpDOaRNP7doT_BVJyzEU&ll=53.00253949999999%2C-2.179984300000001&z=16
---
A - Z of Stoke-on-Trent
---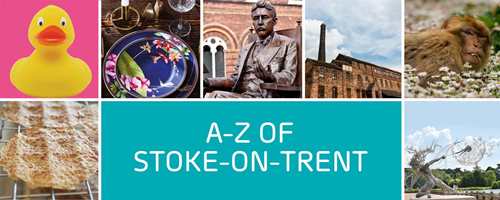 Go through the A - Z of some of the fantastic things that make Stoke-on-Trent so great!