Business Support
The situation with Coronavirus (COVID-19) is changing at a rapid pace and our priority and those of our tourism sector is the health of our visitors, residents and all those people who make Stoke-on-Trent the special place that it is.
Visit Stoke will stay up and running over the coming weeks and months, and we're aware that like many businesses in the country, the hospitality and tourism businesses are facing the toughest challenges possible. We will continue to help them as much as possible – and we'll be here to shout about our fantastic Stoke-on-Trent, a city we love and are proud to call our home when the UK opens its doors again.
We've pulled together some useful sources of information …
---
WE NEED YOUR VIEWS
---
Take part in our Covid-19 Economic Impact Survey - We want to hear how your business has been impacted by Covid-19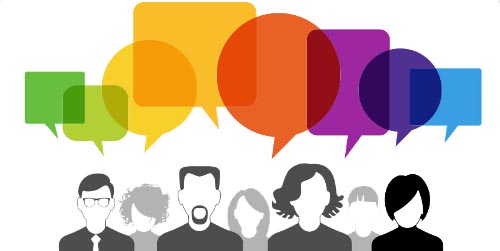 The City Council, Stoke-on-Trent and Staffordshire Local Enterprise Partnership and Staffordshire Chambers of Commerce are using a range of measures to help provide support and information to businesses during the Covid-19 crisis. In order to understand and plan for the needs and requirements of businesses, and to support any further interventions as we move forward into the economic recovery stage, we need your views.
The City Council and partners have launched a business survey in which you are invited to take part. You can complete the survey by clicking here
Thank you for taking your time to do this, your views are very important to us in providing valuable insights helping us to understand the economic impact of Covid-19 within Stoke-on-Trent and Staffordshire.
The data we collect through this survey will be shared with Government, Stoke-on-Trent and Staffordshire Local Enterprise Partnership, Staffordshire Chambers of Commerce, Staffordshire County Council, Staffordshire Borough and Districts Councils, and the Department for Business, Energy, and Industrial Strategy.
---
CORONAVIRUS JOB RETENTION SCHEME (CJRS)
---
The Coronavirus Job Retention Scheme (CJRS) has opened for applications
HMRC has published step-by-step guidance on how to make a claim including a calculator to help you work out your claim.
The online system can process up to 450,000 applications per hour and employers should receive the money within six working days of making an application. To receive payment by 30 April, you will need to complete an application by 22 April. Please keep a note or printout of your claim reference number as you will not receive a confirmation SMS or email.
HMRC are also holding webinars providing an overview of the scheme to help employers and employees deal with the economic impacts of COVID-19.
Further updates to the CJRS eligibility guidance include:
Moving the eligibility date from 28 February to 19 March
How to report fraud or abuse of the scheme
Clarifying how holiday pay should be treated
Further clarifications on agency workers and fixed-term contracts and on claims for employees made redundant
---
VISIT BRITAIN & VISIT ENGLAND
---
Visit Britain/Visit England are closely monitoring the COVID-19 outbreak and are working hard to provide the very latest information to support your business at this very challenging time.
They are feeding in industry concerns to Government via the Tourism Industry Emergency Response Group and will be sharing practical advice as soon as it becomes available publishing the latest announcements and industry information on the dedicated COVID-19 page.
We at Visit Stoke are having weekly calls with a representative from VisitEngland so if there are questions or queries which you'd like us to feed in, please pop them on an email to claire.williams@stoke.gov.uk.
---
ARTS COUNCIL
---
As part of Arts Council England's emergency funding measure, £160 million of emergency funding has been made available for those organisations and individuals across the cultural sector who will need it during this crisis. Arts Council have also changed the funding requirements for individuals and organisations currently in receipt of funding, to help alleviate pressure on them as much as possible.
Financial support for artists, creative practitioners and freelancers - £20 million available to individuals working in the cultural sector, including artists, creative practitioners and freelancers. More information is available on the Arts Council's website.
Financial support for organisations outside of the National Portfolio – Arts Council are making £50 million available to organisations in the cultural sector, who are not National Portfolio Organisations (NPOs) or Music Education Hubs. They can apply for a maximum of £35,000.
This fund is to support organisations to get back on their feet, or to continue making work in the future that will mean they can contribute to delivering the new Arts Council strategy, Let's Create. More information about this support can be found here.
---
HERITAGE EMERGENCY FUND
---
The £50m fund will be available for grants of between £3,000 and £50,000. It is available to organisations across the full breadth of heritage, including historic sites, industrial and maritime heritage, museums, libraries and archives, parks and gardens, landscapes and nature. Visit the Heritage Fund website for further information.
---
HISTORIC ENGLAND
---
Historic England's Covid-19 Emergency Response Fund extends a safety net to small heritage organisations at this challenging time. The grants available will help organisations, voluntary groups and self-employed contractors survive the immediate challenges posed by the pandemic, and to prepare for recovery.
Applicants are invited to apply for grants of up to £25,000 to address financial difficulties arising from Coronavirus. Grants of up to £50,000 are also available for projects and activities that reduce risks to heritage by providing information, resources and skills.
The deadline for applications is midnight on Sunday 3 May 2020 and the funding for successful applications will be awarded from mid-May. More information is available at historicengland.org.uk/coronavirus/fund/
---
GRANT SUPPORT
---
Grant Support to small businesses and retail, hospitality and leisure businesses in England.
Central Government will provide funding to local authorities that are responsible for business rate billing. Those local authorities will contact eligible businesses to arrange payment of the grants. The business ratepayer will be contacted and receive the funds if they are eligible.
Details on how much funding will be provided to businesses:
Under the Small Business Grant Fund (SBGF), all eligible businesses in England in receipt of either Small Business Rates Relief (SBRR) or Rural Rates Relief (RRR) in the business rates system will be eligible for a payment of £10,000.
Under the Retail, Hospitality and Leisure Grant (RHLG), eligible businesses in England in receipt of the Expanded Retail Discount (which covers retail, hospitality and leisure) with a rateable value of less than £51,000 will be eligible for a cash grants of £10,000 or £25,000 per property.
Eligible businesses in these sectors with a property that has a rateable value of up to and including £15,000 will receive a grant of £10,000.
Eligible businesses in these sectors with a property that has a rateable value of over £15,000 and less than £51,000 will receive a grant of £25,000.
Businesses with a rateable value of £51,000 or over are not eligible for this scheme. Businesses which are not ratepayers in the business rates system are not included in this scheme.
Also covered is eligibility of businesses for both funds, exclusions to the funds, information around fraud and rating list changes.
Further information about the Small Business Grants process can be found at www.stoke.gov.uk/businessratesgrants
---
DEDICATED BUSINESS SUPPORT
---
Stoke-on-Trent City Council has set up a dedicated Business Support Team to help you if you are a business or employer located in Stoke-on-Trent and you have any business related enquiries, due to Covid-19, other than small business rates and grants, such as property related matters, details about business loans or grants, information for the self-employed. The team are on hand to support businesses of any size.
A dedicated team are ready to take your calls and to assist with your specific enquiry. Please telephone (01782) 236878 or e-mail business.growth@stoke.gov.uk
---